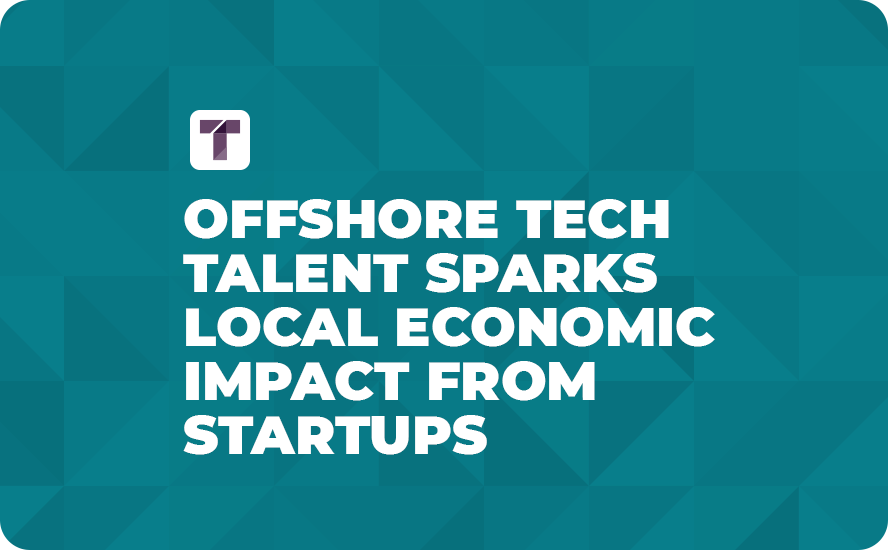 The Conundrum For Non-Technical Startup Founders
There are a lot of tech company founders who are non-technical, however, they excel in other aspects of running a startup, such as business management, sales, and/or marketing. While there may be a perception that non-technical founders can't be successful in the startup world, that perception isn't the reality.
In fact, some of the most successful startups were founded and led by non-technical founders, including Brian Chesky (Airbnb), Sean Rad (Tinder), Melody McCloskey (StyleSeat), Evan Sharp (Pinterest), and Tim Westergren (Pandora) to name a handful. For non-technical founders, one of the first major milestones is finding and teaming up with technical talent (either as co-founders, contractors, or employees) who can build the product the founder is envisioning.
In a lot of cases (especially for first-time founders) tech startups are not usually able to obtain pre-seed or seed investment without having a functioning product built or at least in the process of being developed. Unless the founder has a wealthy family or network of friends to seed fund the product development, it puts the founder in a tough spot.
Building an investable and scalable product requires tech talent, which usually (1) takes a lot of time and/or luck to find in the founder's backyard, and (2) costs more than what the typical founder can afford. According to Indeed.com, the average salary of a software engineer in the U.S. is $127,385. In states where there are shortages of tech talent, the average salary increases; i.e. in Wisconsin (where TRUSS is headquartered), the average salary for a software developer is $147,925.
QUESTION: So what is a non-technical founder to do when they don't have access to affordable and local tech talent? 
ANSWER: Enter TRUSS – a way for founders to hire high quality tech talent faster and more affordably than what they can do in the U.S.
QUESTION: But doesn't TRUSS hire offshore tech talent for its customers?
ANSWER: Yup, we sure do!
QUESTION: So how does a company creating jobs overseas positively impact the local economy?
ANSWER: We're glad you asked! Let us explain.
TRUSS Saves Startups Valuable Time
TRUSS handles the recruiting and screening process for the tech talent a startup is seeking – and we do it quickly! For example, Businessolver recently teamed up with TRUSS to hire three expert developers. After TRUSS screened more than 300 candidates, Businessolver completed 23 interviews and hired three highly qualified employees. It took only 28 days for TRUSS to address the talent shortage that Bussinessolver was facing..
Once the offshore talent is hired, TRUSS takes care of payroll for those employees. The combination of TRUSS handling offshore employee recruiting and payroll for its customers, saves founders a lot of time (and headache) so that a company can focus on other tasks that are important to getting off the ground. The faster the company can establish itself, the quicker the company can grow to a stage that starts to positively impact the local economy.
TRUSS Saves Startups Money
In addition to saving founders' valuable time, working with TRUSS saves founders money. The high quality talent in Uzbekistan and Georgia is much more affordable to hire than talent of the same or lesser caliber in the U.S. Typically, the engineers that TRUSS sources for its customers will be hired for approximately 1/3 of the cost of hiring U.S. based talent.
As we already discussed, most founders need a more cost effective approach to getting their product built. TRUSS understands this, so we work with customers to understand their budget and source candidates that fit that within that budget. The more money a startup can save on hiring tech talent, the lower the company's burn rate and/or the more money the startup can put toward other aspects of business growth, such as hiring for local sales and customer success roles, thus leading to local job creation and economic benefit.
Working With TRUSS Can Spark Local Economic Impact
At first glance, it may not seem that hiring offshore tech talent can positively impact the local economy, but that's a short-term view of economic development. Simply put, startups can't impact the local economy if they can't get to the point of putting a scalable product in the market. If startups can't find and/or afford domestic tech talent to develop and manage a scalable product, the company will never have a positive impact on their local economy. With TRUSS, startups can quickly and affordably hire talent that will catalyze their company and spark the potential for local economic growth.
"As far as I'm concerned, there are two kinds of successful startups: ones that grow in Wisconsin, and ones that grow elsewhere. If a founder in Wisconsin can't find the talent they need here, they are at risk of moving their company to a city with a deeper talent pool. That is something WSC is working to avoid. If hiring offshore tech talent can catalyze growth while keeping a company headquartered here that would otherwise fail or leave the state, I see it as a viable strategy."

Peter Welch, Co-Founder of the Wisconsin Startup Coalition
---