Use our local entities to
GROW GLOBALLY WITHOUT THE OVERHEAD
HIRE INTERNATIONALLY
Each country requires companies to set up a local entity in order to employ in their country.

Hire using our global entities to save time & money.
HIRE COMPLIANTLY
Each country has their own employment laws. Let our experts handle the compliance while you avoid fines.
PROVIDE BENEFITS
TRUSS allows you to provide competitive offers and great benefits for your international employees.
GLOBAL PAYROLL
Forget maintaining tons of spreadsheets and paying transfer fees. Let us handle payday.
HIRE GLOBALLY
WE ARE OPERATING IN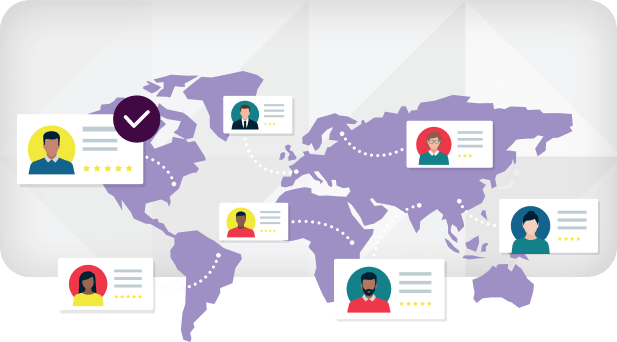 Why Truss?
BUILD A WORLD-CLASS TEAM
In order to have a world-class team, you must hire people from all over the world. Location is no longer a limitation in the hiring process. With remote global hiring provided by our Employer of Record service, you can explore your hiring options in countries like Russia, Uzbekistan, Georgia and more. The Eastern Bloc countries that we have spent two decades building businesses in, outperform India and Mexico. With TRUSS, you're still in charge of hiring and managing, but we handle all the difficult parts of expanding globally such as payroll, benefits and compliance.
REACH OUT TO LEARN MORE
AND GET STARTED