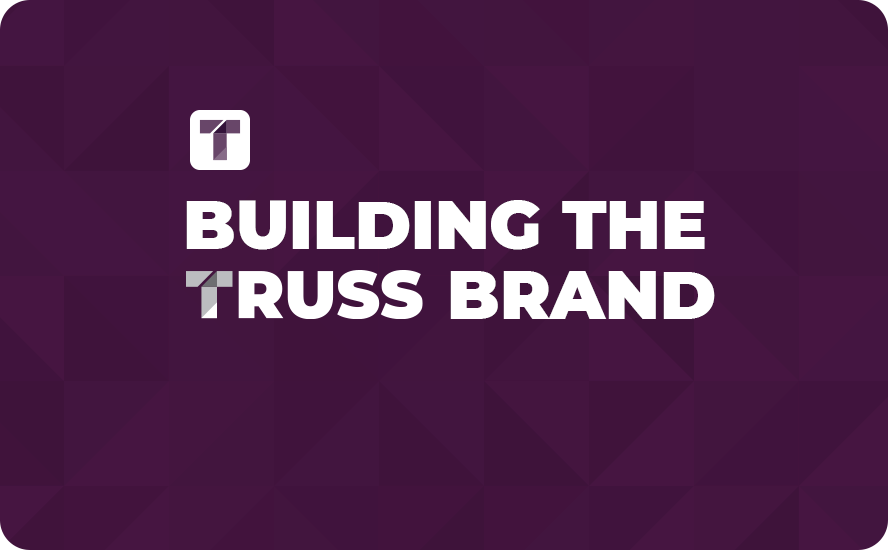 By Bowen Hobbs
In November 2021, I was asked to build the brand for Lincoln Labs' new Lab, TRUSS. The only direction I was given was the name, a description of what TRUSS was to be (a platform for hiring and maintaining a global remote workforce), and to use a deep purple. From there, my work building the TRUSS brand began.
Building the Brand, Step 1
I started my work by researching trusses. After learning about trusses, something crucial became apparent: much like trusses, our goal was to support. And while trusses support roofs, we were looking to support our future clients.
From there, I developed a T icon that featured square shapes and diagonal lines within to evoke pixels and the diagonal nature of trusses. I then placed the icon within a square featuring rounded corners that mimicked an app icon and paired the T-square icon with a chunky sans serif typeface that gave off a friendly appearance in line with how we wanted the brand's voice to feel.
We also built out an expanded color palette to use throughout our marketing materials that inspired joy, highlighted the diverse backgrounds of our team, and allowed our message to shine.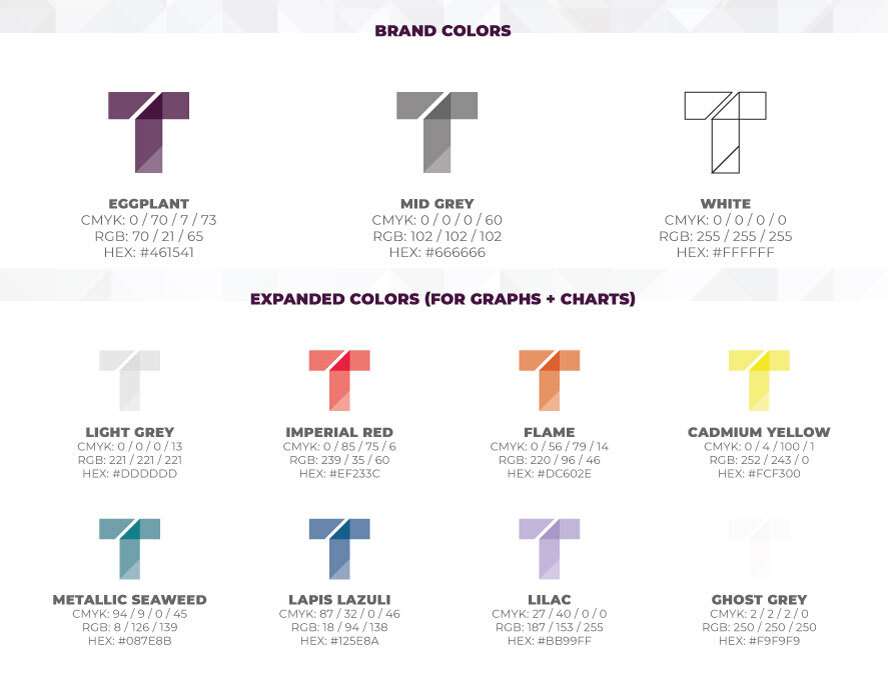 ---
Why Scaling a Tech Company Requires Hiring a Global Remote Team
Next Steps in Brand Building
With the logo, colors, and typography in place, we needed to build the next piece, the TRUSS website. To reinforce the concept of "digital support" that guided the logo design, we used a triangular mosaic pattern throughout the site, placing over the hero images and purple backgrounds across the site's pages. We also reinforced TRUSS's place in the digital space by using rounded corners throughout the site design, from icons to the holding shapes anchoring spot illustrations.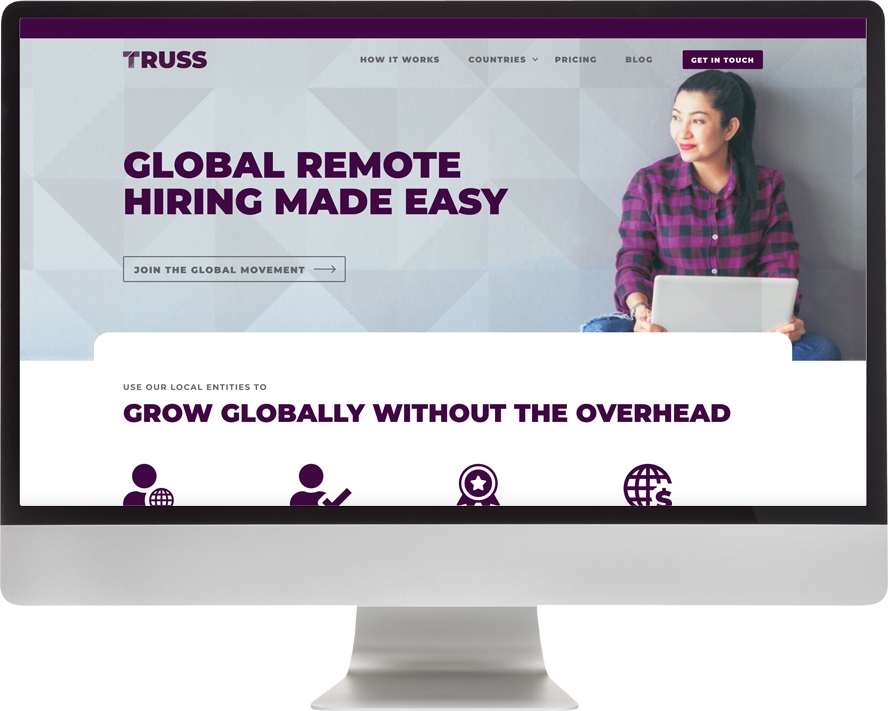 Shout it from the Rooftops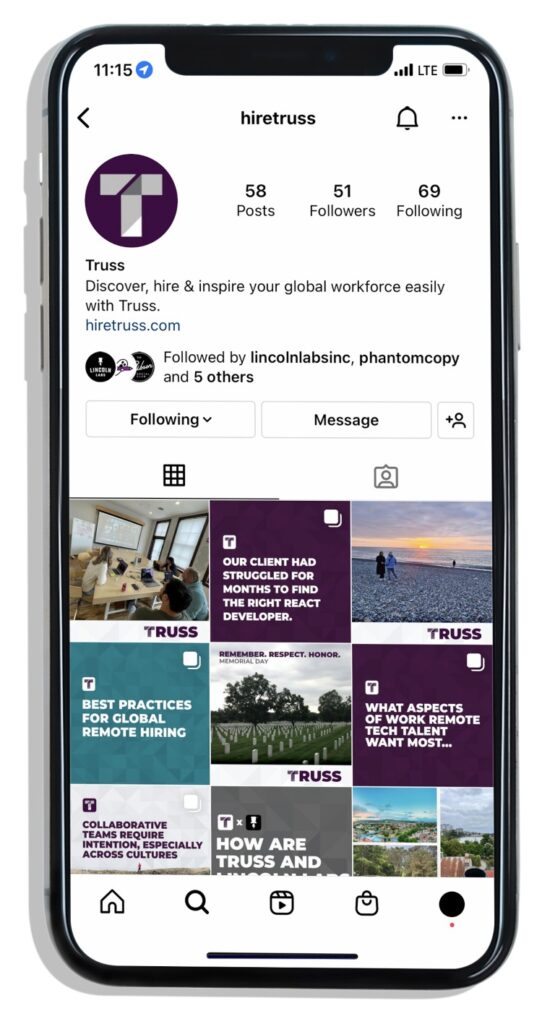 After the logo and website were built, the next steps involved letting the world know that TRUSS was here. What followed was a comprehensive social media campaign highlighting the countries we had entities in, best practices in global hiring, and remote work trends. As a special treat for our Instagram followers, we committed to a curated feed on our profile page that alternates solid color-images with clear text and photos of grandiose vistas that inspire.
We're still growing and refining TRUSS, but our mission remains as clear as ever: to support our clients in their global hiring needs, armed with technology and a diverse group of people with varied skills.
---
What to Consider When Partnering With a Remote Talent Expert