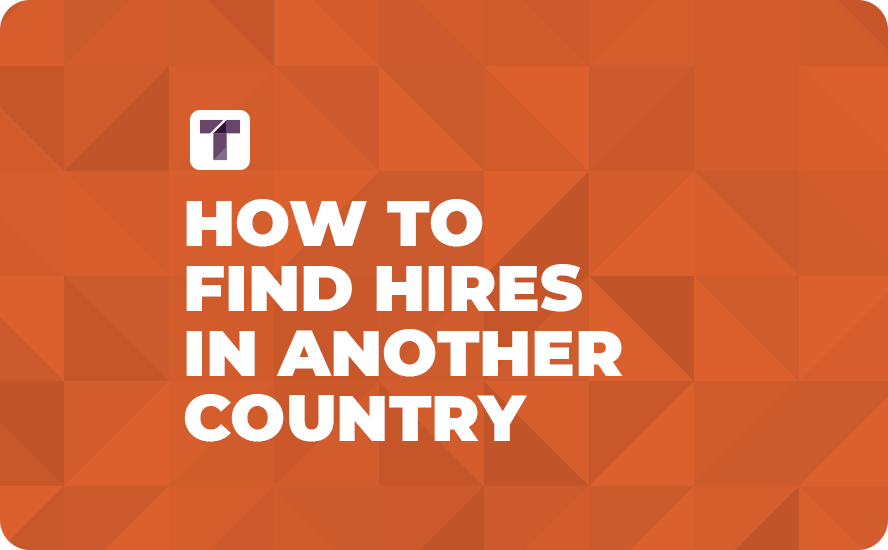 Are you thinking about growing your team globally? Then you probably want to know where you are going to start. How do you even go about finding hires in another country? That's where TRUSS is going to come in to support you. Learn about the nuanced of recruiting and building out your global remote team.
Where do You Look for Global Remote Hires?
Some of the popular job boards that you know about here in the states like Indeed for example, only exist in the states. Many countries, especially when you start crossing oceans, have their own job boards, and though candidates speak English, the job boards themselves may not be so friendly.
In truth, finding hires in another country is hard unless you have a team that knows what they are doing. This is not only where TRUSS comes in but where we excel. If you search around our site, you will notice that we are very much focused on Central Asia, and there's an important reason for that. It's our recruiting team.
Global Hiring Tip: Use a Local Recruiting Team
Many businesses and even many of our competitors in this space, do not use this one simple trick to cut down time to hire and get better candidates at the same time. When we help companies hire remote talent in Central Asia, the reason our talent is better than most is that we already have a recruiting team that is in the region and speaks the local languages.
This means we can search those job boards, we can vet our talent, and we can get our talent hired and up to speed faster than our competitors. Is language a barrier when it comes to hiring in Central Asia? The truth is, it almost never is, and if it is, our vetting process would determine that before we ever brought the candidate to you.
Read More: Is There an English Language Barrier When Hiring Global Talent?
If you are considering your options when trying to hire candidates, be sure you ask about the recruiting process. Many barebones services aren't even going to provide recruiting services, and the ones that do, very rarely use a local recruiting team.
You've Found the Ideal Candidate in Another Country, Now What?
Whether you found the candidate yourself or you had someone like TRUSS do it for you, now you are going to have to find a way to employ them. This means that you will either have to spend thousands of dollars and months of time navigating the legal system of another country to set up an entity, or you will have to utilize an employer of record service or EoR which does all that for you.
Read More: PEO vs EoR
Lucky for you, TRUSS is an EoR service as well. That means as soon as you have a candidate that you like, you can hire them. Legally speaking, we will be their employer which also means we will handle things like payroll, local compliance—this is a big one since the employment laws for each country can vary greatly, especially from U.S. employment law—and more with our HR platform.
That just leaves the actual management of the employee to you. You still get to decide what their day-to-day looks like, what they are working on, and if you need to separate. The whole time, we will be there to support you in anything that you need because at TRUSS, support is kind of our thing.
Hire a Global Team Today with TRUSS
When you want to hire a global team, and you want that team to get up and running as soon as possible, you are going to want TRUSS. We are ready to start hunting for the perfect candidate right now, and we can find and vet candidates to you very quickly. We've been able to hire some developers in as little as two weeks. If this sounds like something that you would like to take the next steps on, then reach out to our team today and let's get started building you a truly world-class team!