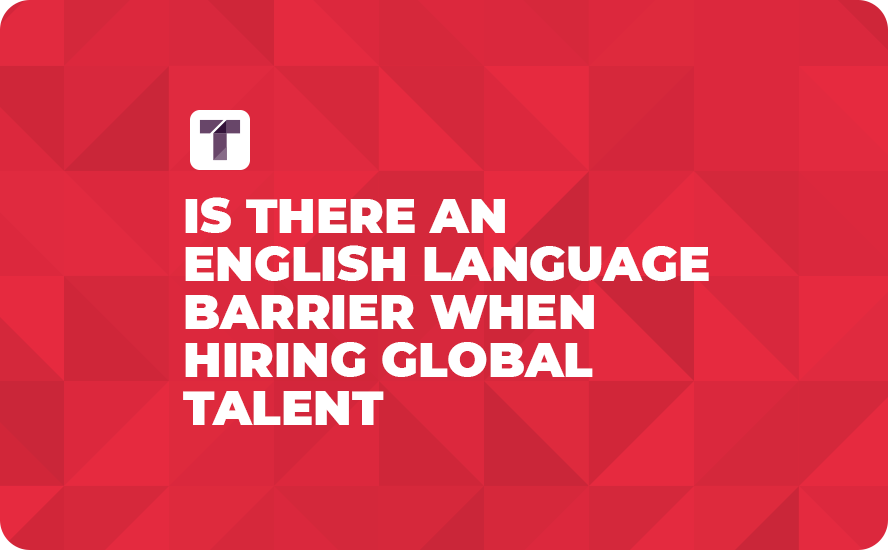 The language barrier is difficult to overcome in general and can lead to more complications in the business world. Businesses, companies, and corporations who hope to tap into the global talent pool want to know – is there an English language barrier when hiring global talent? We can help answer your questions at TRUSS and can help you find talented, English-speaking individuals to add to your team. 
TRUSS provides companies who wish to hire talent overseas with an innovative platform that will help you find, recruit, and hire talent in different parts of the world – like Central Asia and Eastern Europe. When you have hired global talent, TRUSS can represent your company as an employer of record, monitor payroll, and support your international hires.
Contact TRUSS today to learn more about our services!
Is the Language Barrier an Obstacle When You Hire Global Employees?
Did you know that about 13% of the world speaks English? Estimates indicate that approximately 1.75 billion people speak English worldwide. Less than 5% of the world speaks English as their native language, but many people speak English as a second language, which makes it one of the most widely spoken languages across the globe and the go-to language for many global businesses.
While these are impressive statistics, it is even more important to businesses, corporations, and companies who want to expand their team. Emerging markets – like Georgia, Kazakhstan, and Uzbekistan – have growing populations of talented English speakers that are ready to contribute at your company and TRUSS can help you find them.
Companies who choose TRUSS to find, recruit, and hire international employees in emerging markets do not need to worry about the language barrier. The recruits that TRUSS will bring to your company will have the language skills needed to ensure that they can hit the ground running when they join your team. We have a global team in place at TRUSS that is ready to help you pinpoint the talent your team needs in global markets and they will prioritize English speakers, no matter where the talent may be. 
---
READ MORE: Can Workers in Central Asia Speak and Understand English?
---
How Do Multilingual Workers Benefit a Company?
English has become the language of business for many companies worldwide with many companies mandating that English be the common corporate language. Businesses that include Daimler-Chrysler, Nokia, Samsung, Renault, SAP, Technicolor, Microsoft, and more. With the growth of the remote workforce, it is even more important to embrace a multilingual workforce, and there are multiple benefits to employing global employees who know, understand, speak, and write multiple languages.
Better Communication Skills – Global employees who can speak English and their native language are more adept at listening, problem-solving, and communication skills due to their experiences learning a second language and this leads to improved communication in the workplace.
Better Intellectual Skills – Multilingual employees who have mastered English as a second language have been shown to possess better cognitive skills that can have a positive impact on your business. Multilingual employees have the ability to transition to different tasks faster than those who do not have that skill set and these individuals tend to be more analytical and innovative with better decision-making skills than many who are not multilingual.
Creates a Multicultural Workforce – Language is a key component of culture and when you add multilingual workers to your payroll, it expands the cultural knowledge of the team and can lead to increased teamwork and collaboration.
Improves Creativity – When you hire employees from different parts of the world, not only will you add language skills and culture to your team, you will add different perspectives and beliefs. These different world outlooks can help create a more creative environment that can lead to new processes and methods for your business.
---
READ MORE: Why Do U.S. Companies Hire Foreign Workers?
---
How Can TRUSS Help Hire Global Employees?
Did you know that there is an incredible pool of talented workers in emerging markets like Central Asia? And many of those talented individuals speak fluent English – which makes them an incredible addition to your business, company, or corporation. TRUSS is here to help you find and hire those individuals. We can serve as an incredible resource for your global team with our innovative platform, by helping you recruit global talent, serving as an employer of record, ensuring you remain compliant with local labor laws, managing payroll for international employees, and helping support global employees.
Contact TRUSS to learn more about the prices for our services!