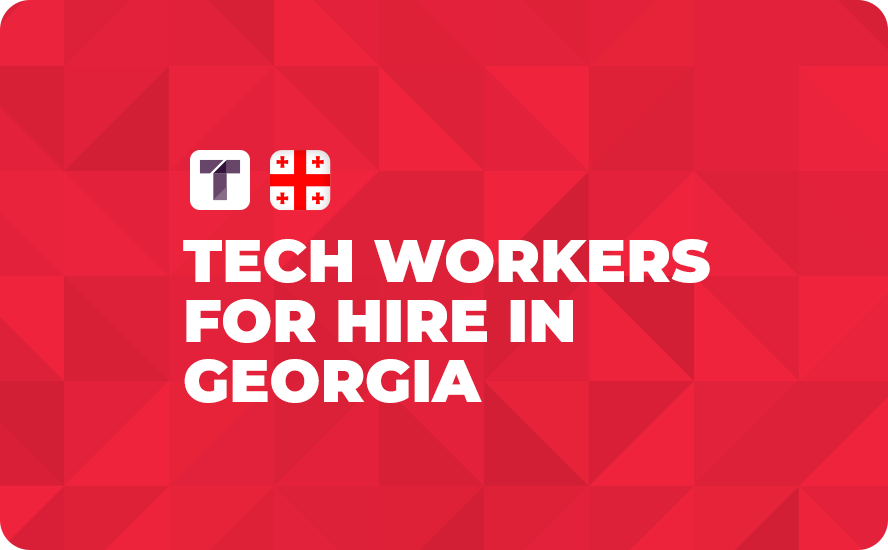 Home to the famed Silk Road – Central Asia has always been an economic hotbed at a global level – and that tradition continues in the modern era as the region has become a hotspot for tech companies who hope to invest in their futures. Georgia, Kazakhstan, and Uzbekistan are just a few examples of countries in the region where many U.S.-based tech companies are finding incredible talent to add to their teams.
Is your company hoping to expand to a global workforce? Are you looking for skilled software developers, WordPress developers, DevOps developers, JavaScript developers, and IT professionals outside the United States? We can promise you that Central Asia has the talent that you need to help your team succeed and TRUSS provides an end-to-end global hiring platform – from recruiting and hiring to onboarding and payroll management.
Contact TRUSS today to find out how we can help you find tech workers for hire in Georgia and other countries in Central Asia!
---
READ MORE: Find an Employee of Record Provider in Georgia
---
Why Should Your Company Hire Tech Employees in Georgia?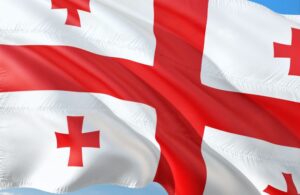 A common misconception about many Western Asia and Central Asia countries is that they lack the technology and development of many countries on the world stage – and that would be wrong. An estimated 91.7% of the population of Georgia has access to the internet – compared to 92.4% in the United States – which has led to incredible growth in the tech industry in the country and created a remote workforce perfect for tech companies.
Georgia is located on the divide between Western Asia and Central Asia and is a key contributor in the tech industry with many young and talented individuals with tech knowledge, access, and experience. The economy continues to grow and emerge in Georgia with more than a 10% increase in annual GDP in each of the last three years and a marked 17.23% increase in 2020 – a trend that continues into the current year. Information Technology (IT), software development, and mobile development are among the most common skills in the Country of Georgia.
Are you looking for more reasons to hire tech employees in Georgia? We have got you covered at TRUSS. The Georgia Innovation and Technology Agency (GITA) has created an education and training program to target the most in-demand IT and software development fields. Popular skills and areas of study for students in Georgia include Java, JavaScript, PHP, and Python that have created a deep talent pool for tech companies.
---
READ MORE: What Is the Benefit of Hiring in Central Asia?
---
How Much Does it Cost to Hire Tech Employees in Georgia?
The talent is there – but many tech companies concerned about the bottom line want to know – how much does it cost to hire tech employees in Georgia? TRUSS can help answer that question. When you compare the United States to Georgia, you will find that the cost of employment is much lower in Georgia, due to a lower cost of living. The Country of Georgia has no minimum wage and low employer costs with a 5% corporate tax rate. The average salary in Georgia is an estimated $30,000 USD – compared to an average salary of $59,000 USD in the United States. A lower cost of hiring and an incredible pool of tech talent means that U.S.-based tech companies can reduce costs and provide high-quality services by hiring in Georgia
Do Tech Employees in Georgia Speak English?
The language barrier is a chief concern for many tech companies who hope to hire outside of the United States. The primary language in the Country of Georgia is Georgian – and English is the second-most common language in the country – with an estimated 80% of people speaking some degree of English. When you choose TRUSS, our global team will help you find and recruit tech workers who are fluent in English to avoid any language barriers within your remote workforce.
---
READ MORE: Best Regions to Build Your Global Remote Team
---
How Can TRUSS Help Hire Tech Employees in Georgia?
Do you have your heart set on a global and remote workforce? TRUSS can help you every step of the way – from start to finish and beyond. We have a global team at TRUSS with years of experience in Central Asia that allows us to find, recruit, and hire talented individuals to join your tech company.
TRUSS services do not end there. We will function as your employer of record – where we will ensure that your company is compliant with all local labor laws in Georgia. When you have found the right fit for your tech team, we can help onboard and manage your global team with an innovative platform that provides onboarding, payroll, management, scheduling, and human resources capabilities.
Contact TRUSS today to learn more about where to find tech workers for hire in Georgia!