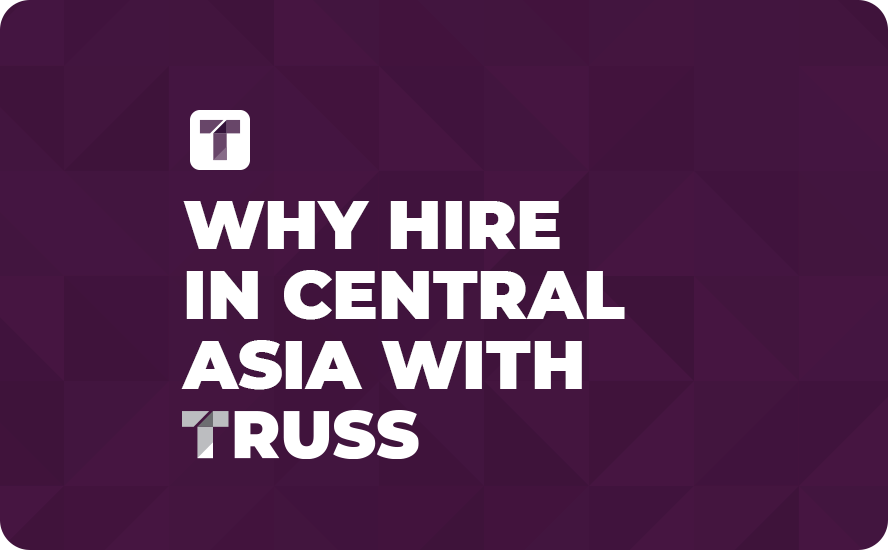 TRUSS has been making waves in 2022 with our continued expansion in Central Asia, huge amounts of support from new partners, and plans for 2023 that have us truly excited for the future of global remote hiring. But we didn't get here by accident. Our founders have long entrusted talent in Central Asia to build companies, thousands of websites, dozens of products, and more. We have decades of experience working with talented developers in the region, and we are so excited that we can now offer their talent to you. Why hire in Central Asia with TRUSS? Because no one does it like we do.
We are an End-to-End Global Hiring Solution
TRUSS is not like other global hiring services. You've seen them elsewhere with lists of dozens of countries and very slim offerings for what they actually do for you besides being an employer of record or EOR for you. We are proud to have a very different approach.
Here is what TRUSS can do for you: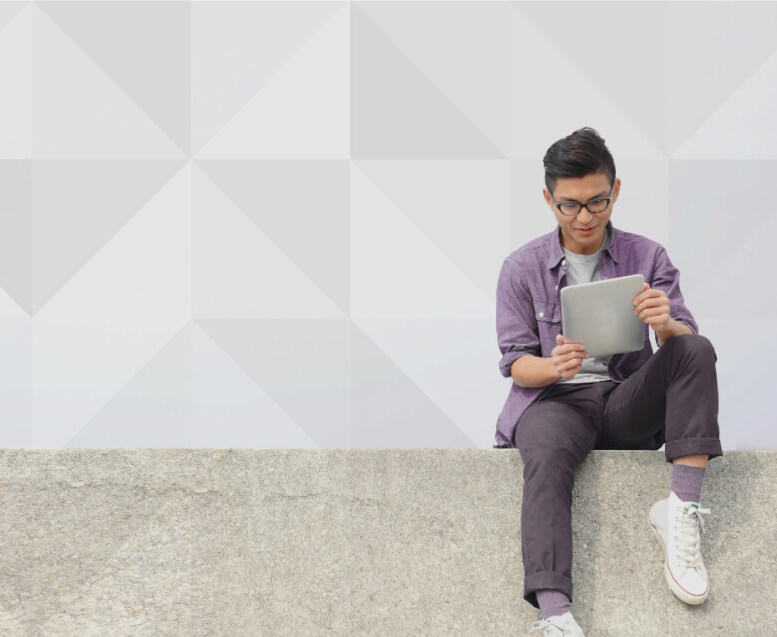 Hiring—We get it. You want to take advantage of all the wonderful countries that TRUSS offers services in, but you don't know anyone in the area, you don't know how to navigate the local hiring markets, and you don't know what to look for in a remote global hire. At TRUSS, we have a Central Asian hiring team—one that actually works in the region—to facilitate all that. We can find you the best developers.
Payroll—Managing your own payroll can be tough enough, now imagine managing payroll in another currency and following different governmental rules and regulations. One more reason you should trust TRUSS to handle it for you.
Compliance—The employment laws of other countries can be just as complex as they are in the U.S., but they are also different making them difficult to navigate. TRUSS will navigate them for you and ensure that you stay in compliance and up and running with your global team.
Employer of Record Service—and of course, we will be the employer of record for you so that you can hire without jumping through all the legal hoops and taking all the time and money of building your own entity in the area.
Read More: How Does Hiring in Central Asia Compare to India?
Where We Provide Hiring Services
TRUSS has grown rapidly throughout 2022, and by early 2023, we will have three countries in which we offer our services with many more to come. Even with our rapid growth, we have still taken the time to ensure that we are in the right programs and have the right team in the region to adequately hire and support our services in Central Asia.
Hiring in Uzbekistan
We love Uzbekistan at TRUSS. The tech talent in Uzbekistan is nothing short of impressive, and the field is only growing. Not only through immigration, but also through the government's fostering of IT with programs like the Million Developer Project and the IT Park. Unlike other services, TRUSS has taken the time to become a part of the IT Park allowing you to take advantage of just 7.5% employer tax.
Hiring in Georgia
No, we are not talking about hiring in the state of Georgia, but the country. The relatively small country of Georgia has seen an explosion of IT talent just over the past year. We opened our entity in Georgia early this year and we have loved getting to know the wonderful talent in the region as well as Georgian culture.
Hiring in Kazakhstan
Soon—current ETA January 2023—we will be opening our entity in Kazakhstan. This is an exciting opportunity to tap into another underutilized tech talent pool. Kazakhstan has a long history in tech and they have made huge investments in their research and development.