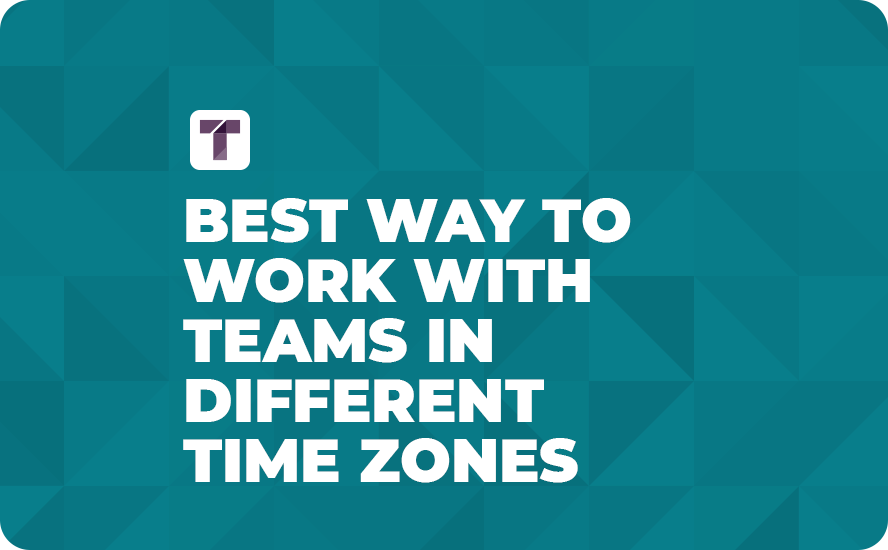 Are you building a global team for your business, company, or corporation? Do you have remote team members across the United States? When you manage a global or international team, it has its own set of challenges and time zones are a key concern. Many companies want to know – what is the best way to work with teams in different time zones? We think we may be able to help at TRUSS.
TRUSS is here to help you find talent around the globe and we are here to help you take your company to the next level. TRUSS and its founders have relied on global talent for more than a decade and are ready to help tech companies find talented employees in the countries of Central Asia. TRUSS can help companies find, recruit, hire, support, and manage a global team with our innovative platform.
Contact TRUSS today to learn more about our services and prices!  
---
READ MORE: How Do You Make a Distributed Team Work?
---
Best Practices for Managing Teams Across Time Zones
The popularity of the remote, work-from-home model and the advent of online project management tools to support a remote workforce have made global teams more and more applicable for companies who want to add premier talent to their teams – but companies who hire abroad will be faced with challenges. When you hire a global team, you may have employees that are hours or even a day ahead of your U.S.-based team and that can make it difficult to collaborate and communicate on projects.
We can help you overcome these challenges with a list of the best practices for managing global teams across time zones. Here is a quick list that will help you manage your team and ensure success.
---
READ MORE: 10 Minute Team Building Activities for Global Teams
---
1. Understand How Time Zones Impact Work Schedules
Maybe the most important step you can take to manage a global team is to understand how time zones work and how they impact the work schedule. With different time zones, it may be the middle of the night for one employee when another is starting their day. Be cognizant of when your employees are working and use that information to communicate effectively.
2. Use Asynchronous Communication
Asynchronous communication is a key aspect to a successful global team in different time zones. With asynchronous communication, your team will communicate without direct contact via emails, online chats, and video messages. Use a set project schedule and the tools available to you to communicate across time zones. When you have a global team, it is important to set response time parameters, so that even if someone cannot respond in real time, they respond within an acceptable amount of time.
3. Be Mindful of Meeting Schedules
With asynchronous communications, you can eliminate many meetings for your global team – but when you do schedule meetings, it is important to do it in a way that can accommodate team members in different time zones. This may mean that you schedule a very early meeting for one part of the team and schedule the meeting for late in the day for another part of the team. A second tip is to eliminate meetings when possible and use email or recorded videos to provide information to a global team
4. Use Project Management Tools
The right project management tools can help you span the communication gap created by different time zones. Platforms like Trello, Basecamp, Asana, Hubspot, and Monday allow you to track and monitor the status of projects and even add important notes for team members who may be on a different schedule. Additional tools that can help you improve asynchronous communication include Slack, Microsoft Teams, Google Workspace, and more.
---
READ MORE: Top 5 Ways to Improve Asynchronous Work
---
How Can TRUSS Help Hire Global Employees in Central Asia?
TRUSS is here to help you find, recruit, hire, and manage a global team. We believe in the talent in Central Asia and recruit tech employees in countries that include Georgia, Kazakhstan, and Uzbekistan. We have a global team that will help you find the talent that you need to help your business grow and succeed. We will function as the employer of record for your global team to ensure you are compliant with local labor and tax laws. We will help onboard global employees, manage payroll, and more at TRUSS.
A global team can be difficult to manage and you may be looking for the best way to work with teams in different time zones and countries. TRUSS has the experience you need with a global team of our own and with that knowledge on your side, we can help get you started and hit the ground running with your global team.
Contact the TRUSS Team today to learn more about how to operate your global team!