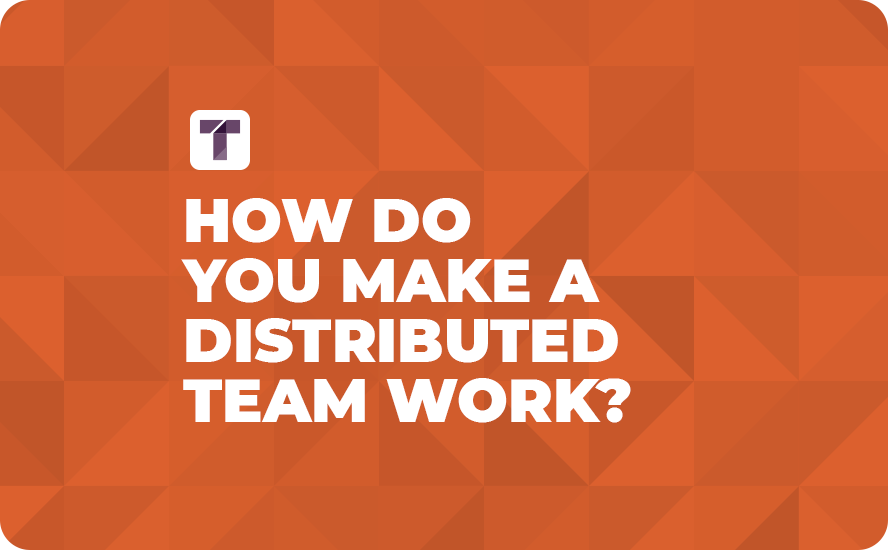 Imagine. Your business has created a global and remote workforce. A true distributed team. You have added talented individuals from across the globe but – how do you make a distributed team work? TRUSS may have the answers to your questions.
TRUSS employs a global platform to help companies like yours find, recruit, hire, and manage a global team. With a global team at TRUSS, we have adapted to a remote and distributed workforce and that experience – in addition to our management platform – has helped us find the best ways to create and manage a distributed workforce, that we want to share with you.
Contact TRUSS today to learn more about our global recruiting services in countries that include Georgia, Kazakhstan, and Uzbekistan!
---
READ MORE: Top 5 Ways To Improve Asynchronous Work
---
How To Create and Manage a Distributed Team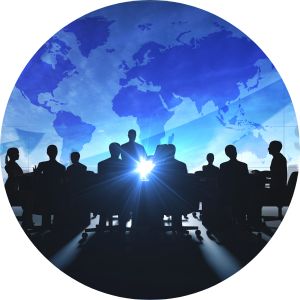 A distributed team is a workforce that employs a wide range of people in different cities, states, countries, continents, and time zones without a central office. Distributed teams have become more and more common across the globe and that style of workforce is tailor-made for software companies, web development companies, online startups, tech companies, social media companies, customer support teams, and sales teams.
There are many benefits to a distributed team. Benefits that include – money saved on traditional office spaces, access to talent across the globe, a more diverse team, the ability to cover more hours with teams in different time zones, and online collaboration tools that make remote work easier than ever. With that said, managing a distributed team may be new to you and your company and we are here to help at TRUSS.
Here is a closer look at how you can better manage a distributed team with the help of TRUSS.
Top 5 Tips to Manage a Distributed Team
1. Create an Onboarding Process
All companies have some type of onboarding process, but when you have a distributed team, the onboarding process needs to be more comprehensive to accommodate cultural diversity, time zone differences, language barriers, and more. TRUSS has created its own Global Team Onboarding Checklist that will help you develop a high-quality onboarding process for your distributed team.
2. Use the Right Tools and Products
With a distributed team, you may have team members in the United States, Central America, Central Asia, Eastern Europe, and South America. Project management systems like Monday, SmartSheets, HubSpot, and Asana can help you and your team keep track of past, current, and future projects and goals. Innovative chat platforms like Slack, Microsoft Teams, Threads, and more give you and your team tools to communicate and collaborate more effectively. Armed with these tools and platforms, you can better manage your distributed team.
3. Set Clear Goals and Check In
A key benefit of a global team is the individuality and flexibility provided to your employees. Employees on a distributed team can often work at times when they are most productive throughout the day, but to ensure your team accomplishes its goals, it is up to you to set clear and concise goals and expectations from the start – and to check in on those goals. Online project management software can help you track and monitor goals and deadlines.
4. Create a Team Culture
It is important to create a team culture that aligns with your company values when you build a distributed team and find ways to bring employees together to reach a common goal when they may live thousands of miles apart. Use your instant messaging application to brainstorm ideas, collaborate on projects, discuss company policies in a transparent forum, and provide virtual get-togethers. Virtual get-togethers provide an added advantage in that they can help your global team get to know each other and learn about different cultures in a fun environment. TRUSS has created a list of 10 Minute Team Building Activities for Global Teams that can help.
5. Ask for Feedback
Traditional team meetings (that last an hour too long) are not as common with a global and distributed team – which means that your team meetings need to be more effective. Provide clear agendas and meeting goals for each meeting and make sure to ask for feedback. Feedback is a key element in any team and provides a true collaborative and transparent environment that will benefit your business. Build and create a culture of feedback with your distributed team and it allows the team to feel comfortable discussing important issues with work processes and projects.
---
READ MORE: Best Questions to Ask in an Interview When Hiring Remotely
---
How Can TRUSS Help with Your Distributed Team?
You may be asking – how do you make a distributed team work? You may not know where to start. TRUSS can help. We provide global companies with a wide range of services – from recruitment and employer of record services to onboarding and payroll management. The TRUSS platform is well adapted to the needs of a global distributed team and can be an effective tool to help you manage your team and build success.
Contact TRUSS today to learn more about our services and prices!