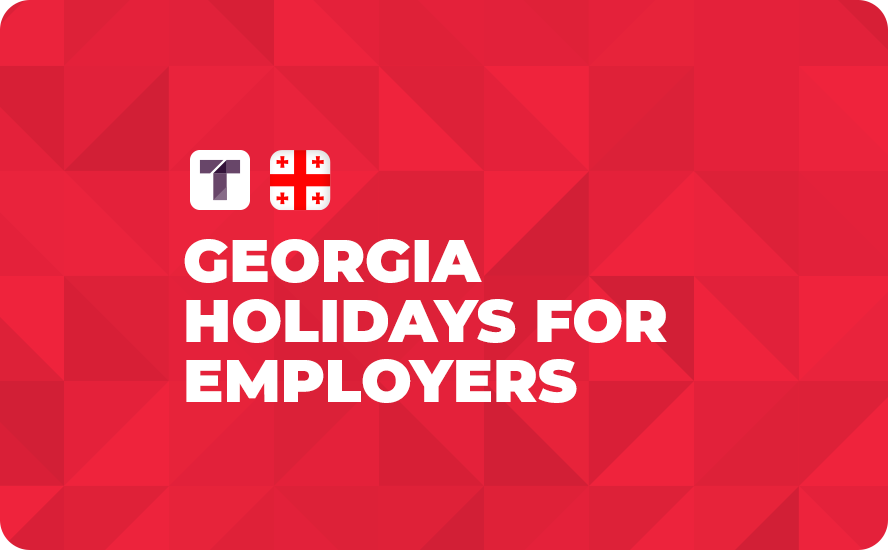 The Country of Georgia – located on the border of Europe and Asia – has become a prominent player in the tech industry with a large pool of talented software developers, engineers, and IT professionals who many U.S.-based tech companies hope to hire. With the rising costs of employment in the United States and an abundance of talent in Central Asian countries like Uzbekistan, Kazakhstan, and Georgia, many companies are hiring remote employees across the globe and TRUSS is here to help.
TRUSS provides tech companies with an innovative platform and a global support team that will help find, recruit, hire, onboard, and manage remote employees in Central Asia. Before you hire in countries like Georgia, it is important to understand the cultural differences and how they can impact your business. With the holiday season in full swing here in the United States, we have created a quick summary of Georgia holidays for employers to help answer your questions about local employment customs in the Country of Georgia.
Contact TRUSS today to learn more about our services and prices!
---
READ MORE: 3 Scary PTO Mistakes with Remote Teams 
---
How Do PTO and Holidays Work for Employees in Georgia?
When you hire employees in Central Asia for your tech company, it is important to remain compliant with local labor laws. Holidays and paid time off (PTO) are important to your workforce and it is important that you understand the key differences when you hire tech employees in Georgia versus the United States.
Full-time employees in Georgia are entitled to 24 paid vacation days each year with an additional 15 unpaid vacation days after 11 months of employment with your company. If an employee is terminated prior to using their total allotment of vacation days, the unused days will be paid out to the employee. Employees are entitled to 30 paid sick days each year – but any absence must be accompanied by a certificate from a doctor or physician.
Georgian National Holidays
There are 15 national holidays in the Country of Georgia that potential employers must be aware of when they hire remote tech employees. With a remote and fluid workforce, it allows you and your company to adapt to the schedule. Here is a list of Georgian national holidays that you need to know as an employer.
New Year's Day – January 1
New Year – December 31 – January 2
Orthodox Christmas Day – January 7
Orthodox Epiphany – January 19
Mother's Day – March 3
International Women's Day – March 8
National Unity Day – April 9
Orthodox Good Friday – April 14
Orthodox Easter – April 16
Victory Day – May 9
Saint Andrew the First-Called Day – May 12
Independence Day – May 26
Saint Mary's Day – August 28
Day of Svetitskhovelli – October 14
Saint George's Day – November 23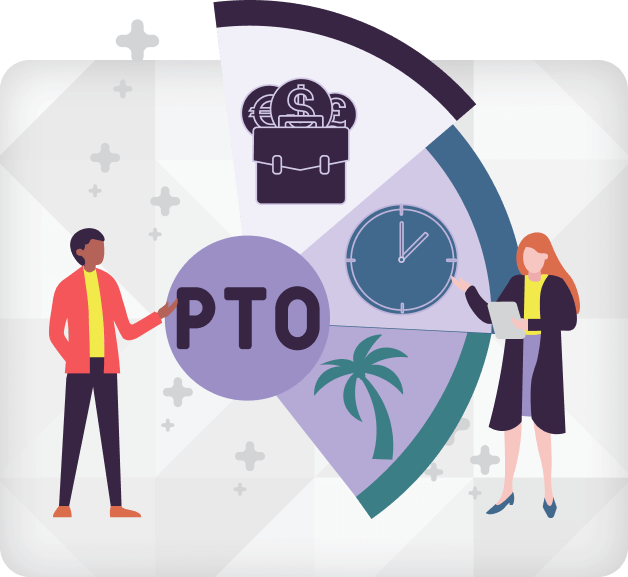 ---
READ MORE: How Does PTO Work for a Global Team?
---
What Are the Minimum Wage and Work Hours in Georgia?
The bottom line is important to any company and many U.S.-based tech companies that hope to hire in Central Asia are interested in the minimum wage and work hours when they hire remote global employees. Georgia does not have a requirement for minimum wage – but the average monthly wage for an employee in the country is an estimated 1,804 Georgian Lari. Employees in Georgia are paid monthly.
Much like the United States, the average work week in Georgia is 40 hours across five days. Select industries in the country employ a 48-hour work week. Labor laws in the country establish a maximum number of hours employees are allowed to work each week when holidays are on the calendar that are regulated by labor contracts and agreements. When employees are asked to work overtime, the typical rate of pay is 200% of their regular rate. 
---
READ MORE: Do Overseas Employees Still Get Holiday Pay?
---
How Can TRUSS Help Manage Remote Employees in Georgia?
Central Asia is an emerging market for tech companies who hope to hire talented employees and Georgia is at the heart of that conversation. Do you and your company hope to hire developers, engineers, programmers, or IT professionals in Georgia?
TRUSS is here to help. We have an experienced team in the region that is ready to find, recruit, and hire talented individuals for your company. Do you need an employer of record in Georgia? You have come to the right place. The TRUSS platform will help you onboard remote global employees and will help you manage payroll in accordance with local labor laws. We will help you organize PTO, sick days, holidays, and more with our management platform – so you have nothing to worry about.
Contact TRUSS today with any additional questions about Georgia holidays for employers and we will be happy to help!