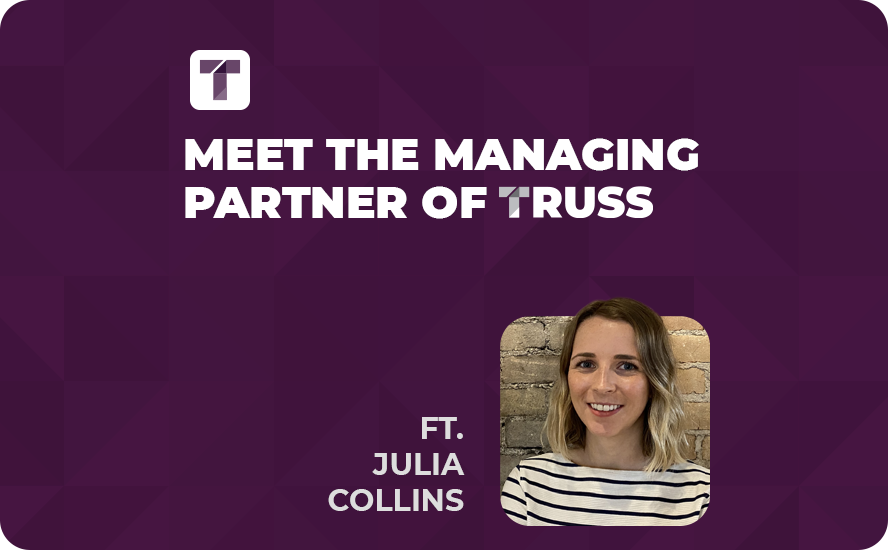 After four years of working at a New York City start-up that was acquired by ADP, Julia Collins was eager to return to the true start-up life. She gladly accepted the opportunity to join Lincoln Labs in April of 2021. Years ago, she was an intern to many on the Lincoln Labs team when they were part of the Dealerfire team. She was excited to rejoin the team she knew from before this time as a member of the strategy team. Let's hear more from Julia, herself.
Share your background, life and career?
I grew up in Mark Twain's hometown of Hannibal, Missouri. I grew up playing any and all sports I could, and I started my "career" at Martin's True Value Hardware where I learned the simple things that made me into a trustworthy, loyal and dependable employee.
I studied Computer Science and Mathematics at Columbia College where I learned from and was supported by the tireless educator turned mentor, Dr. Liow. Those four years at Columbia College were some of the most rigorous years of my life. I ran cross country, indoor track and outdoor track and spent all of my other time in either Dr. Liow's office or the Stafford Library working through programming challenges.
After graduation, I spent a few years in Chicago working for an analytics consulting firm which eventually led me to becoming a data engineer at a startup in New York City called WorkMarket. At WorkMarket, I grew professionally and loved the startup experience filled with amazing camaraderie and a lot of ping pong. My career pivoted into product management right as WorkMarket was acquired by ADP in 2018.
Mid-pandemic, I was offered an opportunity to join Lincoln Labs where I am the Managing Partner of TRUSS and Accomplice. Being back in the midwest, I feel truly at home and am excited to contribute to the growth and success of the labs I get to work on.
Why did you choose to join TRUSS+ LL?
In addition to being excited about rejoining some team members I previously worked with, I chose to join Lincoln Labs because it presents a very unique opportunity that would be hard to find at any other company. I am awarded the opportunity to run and grow a start-up from scratch while being supported by prior teammates and entrepreneurs who have successfully navigated this challenge themselves.
Compared to the other opportunities I had at the time, none would allow me to truly immerse myself in entrepreneurship.
Read More: Best Practices For Global Remote Hiring
What's the best part of leading a startup? What's the hardest?
The best part and the most challenging part are one in the same. Having the opportunity and freedom to run and grow a company the way I think is best- is liberating but also terrifying because ultimately the success or failure is in direct result of the actions I take and the work I put in. Recently I heard an entrepreneur say "the lows are very low, but the highs are much higher than any corporate job could give you."
Outside of tech, what other things do you enjoy spending time doing?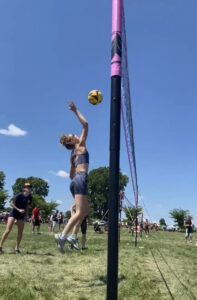 I love playing doubles beach volleyball, obsessing over music and spending time with my very large family.
Favorite snack?
Bitchin sauce & chips or veggies.
Favorite mobile app?
Spotify, of course, for listening to and discovering new music!
Aaptiv for providing a variety of fun and challenging workouts.
Places on your #workfromanywhere bucket list?
This fall, I will take a trip and work remotely in Europe! (Paris, Switzerland, Italy and maybe Greece) Additionally, I will add Bali pretty high up on the list to get to someday.
---
Coffee, Experiences and Outlooks – Featuring Our CEO, Eric Hoopman