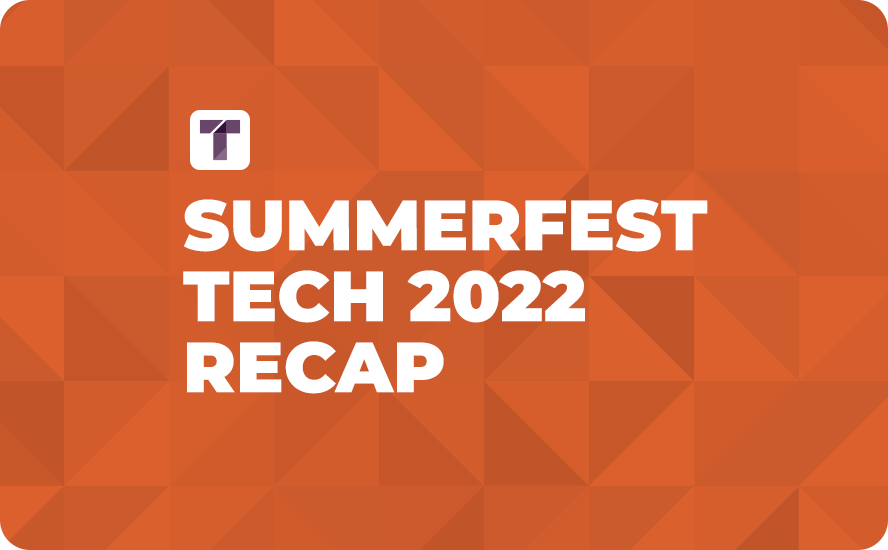 The TRUSS team made its first appearance at the Summerfest Tech Conference in Milwaukee, Wisconsin. It was a great experience listening to innovative talks and pitches at amazing venues around Milwaukee. The event kicked off on Tuesday, June 28th at Saint Kate's hotel with a warm welcome from David Manske who is the Senior Director in Digital Innovation at Northwestern Mutual.
Wednesday started bright and early back at Saint Kates with a day full of sessions presented by industry leaders on innovative topics that are pertinent to growing the tech ecosystem in Milwaukee and beyond. Then on Thursday—personally my favorite part of the event—was the Pitch Competition which was held at a beautiful space called the MARN ART + CULTURE HUB. We heard eight amazing pitches from founders based in the Midwest. The crowd migrated to the Summerfest grounds where we had an afternoon of networking before hearing the winners of the pitch competition!
Congratulations to Kwema who took home a $25,000 check! Kwema provides smart badges that contain a discreet duress button, allowing anyone to call for help within seconds. Their primary market is healthcare workers but there are many use cases where their product could save lives.
The TRUSS team was at the conference with the goal to spread the word about how our services and platform can directly impact the growth of the tech community in Milwaukee.
A tech talent shortage exists not only in the United States but around the world, TRUSS is able to connect high-growth companies with amazing talent that saves companies time and money.
Throughout the conference we had some great conversations, and here are some of the takeaways:
Employing global talent can reduce the cost and time it takes to get your product to market
If a company employs global talent to build their product, that company will need to create local tech jobs as well (customer success teams, account managers, tech support, etc)
It seems like most cities are measuring the success of growing their tech ecosystem by the number of jobs created – in a post-pandemic, remote-first world, this seems like the wrong metric
We talked to a lot of companies that have teams in India, if your company is already successful working with a global remote team – why not expand into untapped markets like Uzbekistan and Georgia?
Founders that have built their product with overseas talent mentioned if they could go back and work with a company with a local presence, they think it would've increased their likelihood of success