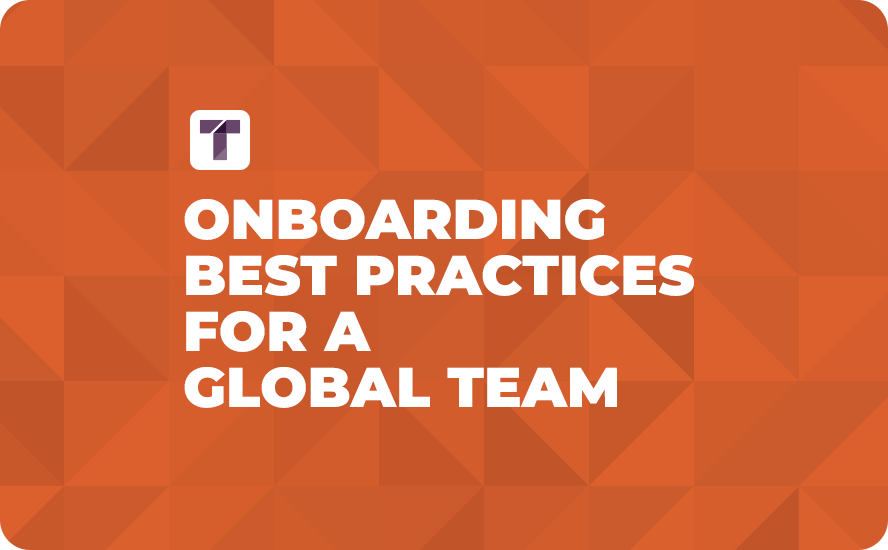 Imagine – your tech company has just hired a talented team from Georgia, Uzbekistan, or Kazakhstan. What happens next? You have recruited and hired a global team and now it is time to onboard your brand-new team members, but this team is not the same as your team in the United States and the onboarding process will be different.
TRUSS is here to help with a quick look at onboarding best practices for a global team. TRUSS can help you find, recruit, hire, and onboard global talent with an innovative online HR platform that is built for tech companies and corporations across the world.
---
READ MORE: What Are the Global Payroll Best Practices?
---
List of the Global Onboarding Best Practices
A comprehensive and well thought out onboarding process is important to the success of any business, company, or corporation – but much of that process will change when you add international employees to your team. Factors you will need to consider when you create a global onboarding process include culture, language, time zones, pay, local employment laws, and more. Here is a list of common global onboarding practices for companies that hire overseas.
1. Start the Onboarding Process Early
Hiring an employee that is thousands of miles away in a different country can be stressful for you and them. When you get a head start on onboarding paperwork, provide access to translation tools, start to introduce them to your team, and give them access to any available onboarding portal early, it allows them to hit the ground running on their first day and helps alleviate additional stress.
2. Create Different Versions of the Onboarding Process
A one-size-fits-all onboarding process may not be the right solution for a global team. When you have different variants of your onboarding process – for internal hires, specialized roles and different locations/countries – that have already been established, it allows you to quickly provide the information that each employee needs, regardless of position or location.
3. Understand Cultural Differences and Time Zones
When you hire across the globe, you are adding different cultures and outlooks to your team. It is important that you respect and pay attention to those differences during the onboarding process and on into employment. Host icebreaker sessions for global employees to meet the team and talk about cultural differences, so everyone can learn about their new teammates. Keep in mind the time differences between employees, payroll calendars overseas, holiday calendars in different countries, and how the work culture may be in that country.
4. Use Real-Time Communication
We have all been there. You have sent an email and you forget a detail or something gets lost in translation. There are times when one-on-one, real-time communication is more effective between employees and this applies to a global onboarding process. Real-time communication is an onboarding best practice that can supplement written documents and videos that are part of the onboarding process. Do not forget the time zone changes when scheduling calls with global employees.
5. Pay Attention to Accessibility – Be Patient
When you onboard a global employee, English is likely not that individual's first language. Your new employee may speak fluent English – but our language is loaded with slang, abbreviations, idioms, puns, and more that can make the communication process more complicated. It is best practice to provide all resources in writing that global team members can access at any time and read at their own speed. Remember to be patient with the process and understand that there may be roadblocks along the way.
6. Schedule Regular Check-Ins
This best practice may be the most important. When the onboarding process is complete – remain in contact with global employees with regular check-ins. Schedule check-ins ahead of time to provide benchmark communication at – day one, five days, 10 days, 30 days, 60 days, and 90 days – to ensure you check all the boxes in your onboarding process. This will also provide valuable insight into how your onboarding process works and allow you to make changes if needed.

---
READ MORE: How Does PTO Work for a Global Team?
---
How Can TRUSS Help with Global Onboarding?
Are you planning to hire tech talent from across the globe? TRUSS provides the help and platform you need to find the perfect fit for your company. We can help you find, recruit, and hire talented individuals in Georgia, Uzbekistan, and Kazakhstan as your employer of record. When you have found the right fit for your team, we can assist with the onboarding process and more – and this list of onboarding best practices for a global team is just the start.
Contact TRUSS today for more information on our global services and prices!