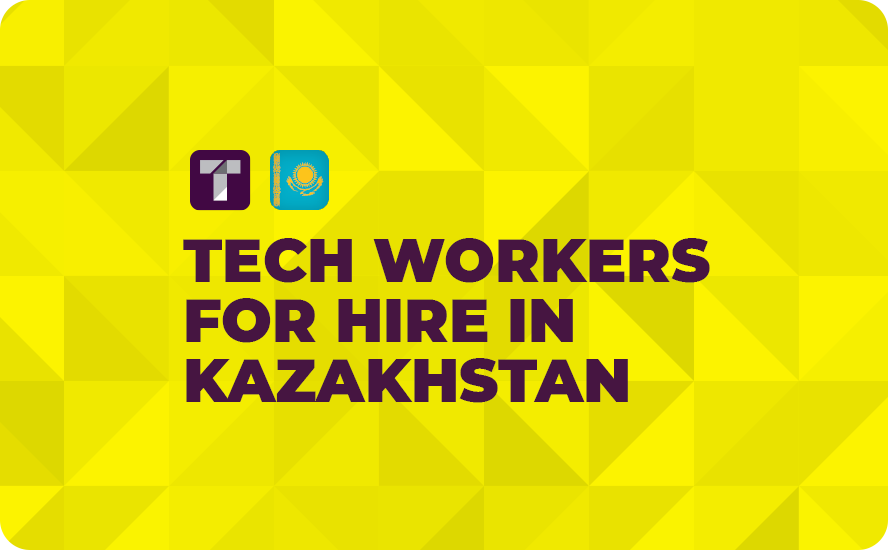 Are you a growing tech company that wants to hire and pay top tech talent around the world? Central Asia may be the perfect place for you to start and TRUSS can help you find the talent that your team needs in countries like Kazakhstan, Uzbekistan, and Georgia. We know – it is not a traditional global workforce like you might find in India, Mexico, Brazil, and Eastern Europe – but our experience in Kazakhstan and the rest of Central Asia has shown that it is a hotbed for tech talent. U.S.-based companies in search of talented tech workers for hire in Kazakhstan can find the right talent with the help of TRUSS.
Contact TRUSS today to learn more about our innovative global platform, services, and prices!
---
READ MORE: Do You Need an EOR Provider in Kazakhstan?
---
Why Hire Tech Employees in Kazakhstan?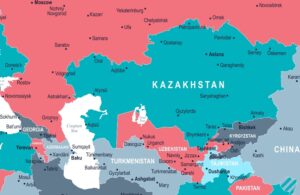 Did you know that Central Asia is a growing market for tech companies? Kazakhstan saw a 3.2% increase in Gross Domestic Product (GDP) in the past year – a number expected to increase this year – and the country registered a 7.9% increase in investment growth in the past year. The tech industry in Kazakhstan continues to grow and is expected to have a growth rate of 10.63% in the next year and when paired with a high level of interest in tech jobs and IT services by young and talented individuals, countries like Kazakhstan are a great place to hire talent.
When compared to global markets where many tech companies have traditionally hired – like Mexico, Brazil, and India – Central Asia has a surplus in tech talent. Latin American countries like Mexico and Brazil have seen higher attrition numbers in the past few years, a talent shortage that is expected to continue, and employment costs are higher than Central Asia. India has been a hotbed for tech companies who are hiring for a long time – but employment costs are higher than Central Asia and India is faced with a high rate of attrition.
---
READ MORE: What Is the Benefit of Hiring in an Emerging Market?
---
Top 3 Reasons to Hire Tech Workers in Kazakhstan
Why should you hire in Central Asia and Kazakhstan? We know it is probably a question you are asking at this point and projected economic growth is not the only thing you need to consider before you hire tech workers across the globe. Here is a simplified look at why your tech company may want to consider TRUSS and tech talent in Central Asia.
Lower Cost of Employment – We know you want to add premium talent to your team – but we know that you want to save money when and where you can. Kazakhstan provides a lower cost of employment than many other global markets. The average salary for remote software developers in Central Asia is about $40,000 USD per year – which is less than an entry-level tech employee in the United States who has an average salary of $45,000.
Increased Productivity – When you have a remote team in multiple time zones across the globe, it can be complicated at first, but it can work to your advantage when you let it. Remote workers in Central Asia will most likely be on a different schedule than your U.S.-based employees and that allows you to provide almost around-the-clock support for your company and your customers.
Growing Tech Workforce – Technology continues to be a driving force of the world economy and tech jobs continue to grow in Kazakhstan. The fastest growing career fields in Kazakhstan in the past three years include – Information Technology (IT), e-Commerce, mobile app development, software engineering, digital marketing, search engine optimization, and data analysts. The growth in these fields means that Kazakhstan and Central Asia are rich with experienced and talented individuals who can add value to your tech company.
---
READ MORE: How To Find Developers for Your Startup Tech Company
---
Find and Hire Tech Employees in Kazakhstan with TRUSS
Tech companies that want to hire outside of the United States may not know where to start and that is where TRUSS can help. The TRUSS Team has experience in Central Asian countries and a global team in the region that will help you find, recruit, hire, and manage tech employees in Kazakhstan. The support provided by TRUSS does not end there.
We will function as your employer of record in Kazakhstan to ensure that your company remains compliant with local labor laws. When you have found the right fit for your team, the TRUSS platform will help you onboard global team members, manage payroll, monitor PTO liabilities and much more from your laptop. TRUSS is the total package for companies in search of tech workers for hire in Kazakhstan and the rest of the region.
Contact TRUSS today for more information on how we can help you find and hire tech employees in Central Asia!