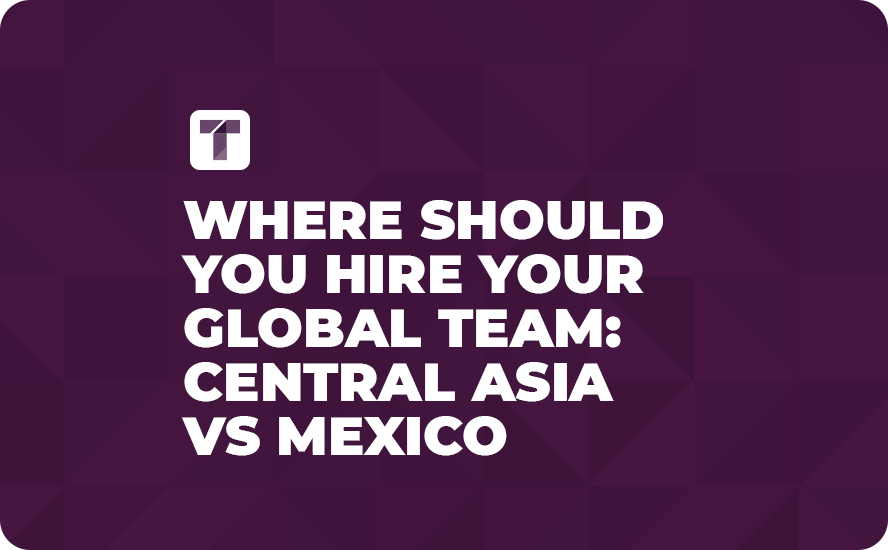 Are you thinking about growing your team globally? That's a good start, but now you have to figure out where you are going to hire from. Many people are looking to Mexico as they see a lot of advantages there, but is it really a good plan? Find out where you should hire your global team as we consider an alternative with our Central Asia vs Mexico comparison.
Price of Hiring: Central Asia vs Mexico
Not to put the price upfront, but we know that many who are considering this question come at it first from a cost perspective. In Mexico, the average developer salary is reported to be upwards of $64,000. That's a lot. There are some developers you might be able to get in the U.S. for that price. On the flip side, the average in Central Asia is typically much closer to $40,000 spending on what position you are hiring for.
---
Language Barriers: Central Asia vs Mexico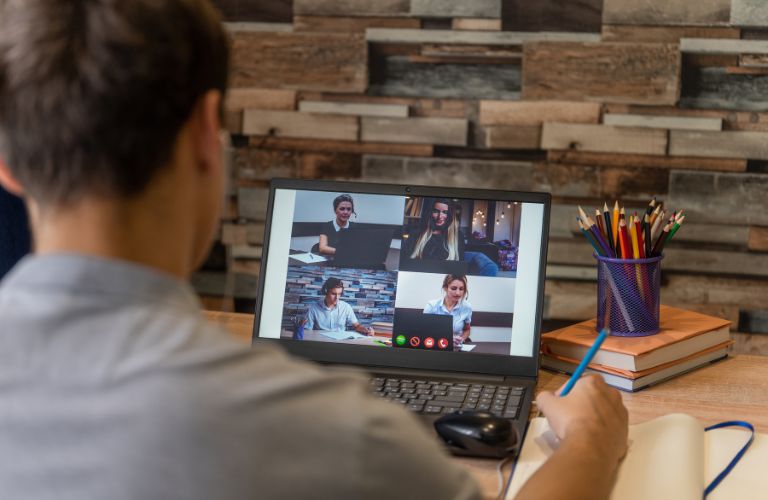 In truth, we don't have a lot of numbers out of Central Asia, but we do have some. We know that 85% of the population of Georgia (the country, in case you were wondering) speaks English and an astonishing 22% of the people of Kazakhstan are trilingual speaking Russian, Kazakh, and English. Anecdotally, most of the candidates that we have screened at TRUSS speak and understand English fluently. Of course, our screening process tests for this to ensure that there are no language barriers with any of our hires.
The numbers out of Central Asia aren't as detailed as we'd like them to be. For example, we know the number of trilingual people in Kazakhstan, but we don't just know how many speak English as we do in Georgia. However, the numbers out of Mexico are pretty definitive. Only 12% of the population of Mexico speaks English. That will limit your hiring pool right there.
Read More: Hire Developers for a Startup
Talent Shortage: Central Asia vs Mexico
Sad to say, the talent shortage has hit Mexico too. In 2021, it was reported that Mexico was seeing its largest talent shortage in the last 16 years. It seems to have only gotten worse with some reports indicating that 75% of employers reporting difficulty hiring in the region.
We don't have numbers like that for Central Asia, but we do know that thousands of migrants, many educated in tech, have been flooding into much of Central Asia. Almost all of them are looking for work that their new host country doesn't have in tech. Many of these countries are getting behind the local tech movement too and pushing tax incentives and more all to get great tech hires onto teams like yours.
Combine that with the low proliferation of the English language, and hiring in Mexico is just plain hard. To use fishing as a metaphor. On the one hand, you have the overfished waters of Mexico, on the other, you have fish practically jumping into your nets in Central Asia.
---
Hire in Central Asia Today
Are you looking to get started if you love everything that we've had to say about Central Asia? Are you ready to finally have an affordable team that you can rely on? Then TRUSS is here to support you in your global team initiative. We have over a decade of experience working with remote teams in Central Asia and we can provide our employer of record services in Uzbekistan, Georgia, and Kazakhstan, with more to come soon.
We are more than just your average EoR, we also provide recruiting services across the region with a recruiting team that is based in the area, meaning we can find the candidates that others cannot. Once onboarded, we provide payroll services, compliance, PTO management, and more all through our HR platform. Reach out to us today and learn more about what TRUSS can provide.