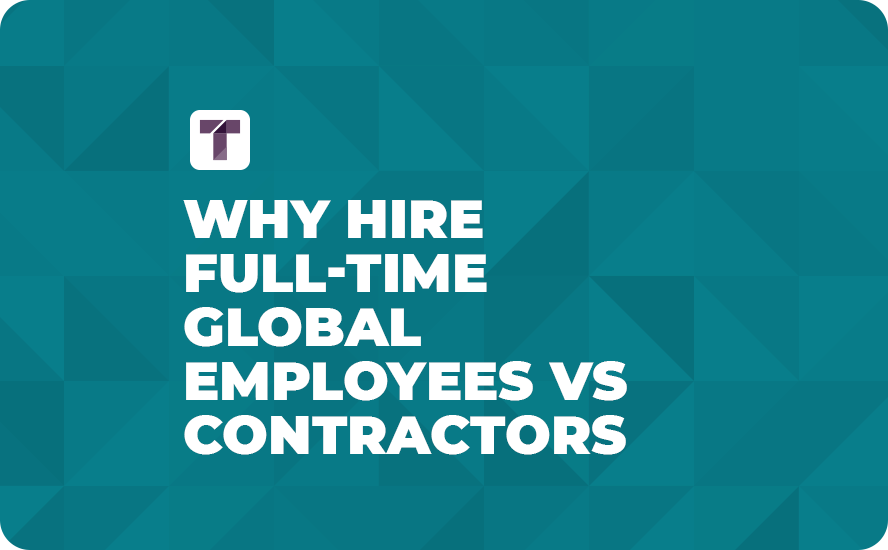 Are you trying to build out your workforce with global employees? Then you have a difficult question to ask yourself. Why hire full-time global employees vs contractors? TRUSS is here to help you navigate that tough question.
The Risk of Global Contractor Misclassification
It may seem extremely easy to hire a contractor in another country. There are two major issues that this presents though and one of them is misclassification. This essentially means that the local government has decided that your contractor should be considered a full-time employee of yours. Avoiding this can be difficult because the rules and regulations are different in each country and they can change quickly as countries find new ways to navigate and compete in this rapidly evolving global pool of tech talent.
At this point, you will face legal and financial penalties and may lose the services of that contractor too since you likely cannot legally employ a full-time employee in that country anyway.
That brings us to our next point. Someone that is working as a contractor may prefer full-time work if it is available just for the job security. If it is not available through you, then they will look elsewhere for that work. Having a stable workforce is just as important as having a talented workforce.
Read More: The Best Productivity Apps for Remote Workers
Why do People Hire Contractors in Foreign Countries?
If there is all this risk, why should people hire contractors in foreign countries at all? We would argue that they should not. However, we understand why it happens. Hiring a full-time employee in another country is hard, and we mean really hard. At least, if you intend to do it on your own.
In order to do it on your own, you have to set up an entity in that country. And yes, that does mean if you want to bring on full-time employees in more than one country, you still need an entity in each of those countries. On top of that, you will have to worry about managing the payroll and handling the compliance in that country.
Maybe you think all of that is doable. It's even harder than it sounds, but more power to you. What we didn't mention is time. Setting up an entity and getting everything sorted so that you can legally hire in another country will take months at a minimum, and that's all before you can even hire. This is valuable time that can be the difference between bringing an idea and a vision to market and finding your company underwater.
---
How Did Businessolver Hire Full-Time Talent in a Talent Shortage?
How Can TRUSS Help You Hire a Global Remote Workforce?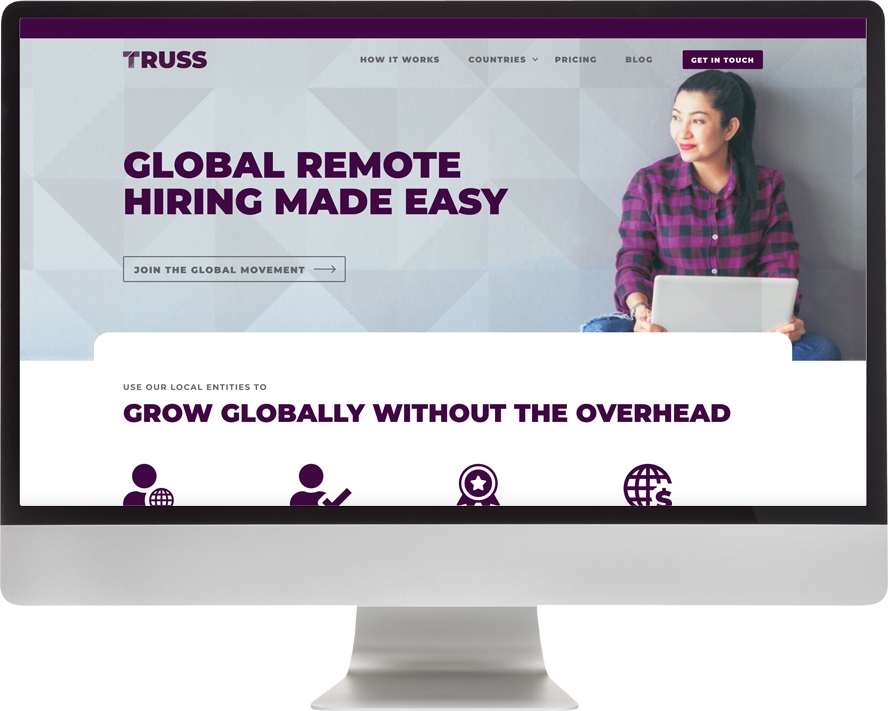 There has to be a better way… And there is!!! It's called TRUSS. We can help you hire your full-time global remote workforce in countries with a ripe talent pool such as Uzbekistan and Georgia. We already have entities in place, we can manage payroll, and we can worry about compliance. This means you can get your workforce up and running as soon as possible. We can even help you find the right team and may even have a team ready for you to work with today. 
---