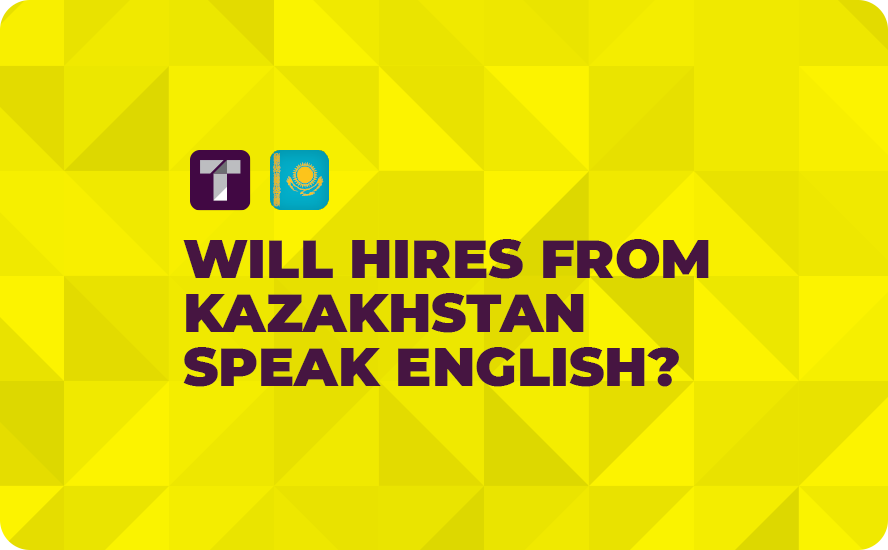 Building a team in the U.S. or U.K. is hard right now. With the talent shortage and the rising price of talent, it's nearly impossible to grow a team quickly and affordably unless you look to areas like Central Asia. Kazakhstan, for example, has a ton of talent ready to get to work for you. Will hires from Kazakhstan speak English? If TRUSS hires them for you, they will. Learn more here.
Is there a Language Barrier For Tech Hires From Uzbekistan?
In our experience, a language barrier in Kazakhstan among tech talent just hasn't been an issue, and if you work with TRUSS, it never will be. We work hard to vet every candidate before we connect them with you and a big part of that vetting process is ensuring that the candidate is fluent in English.
Our talent and recruiting team lives and works in Central Asia. This allows us to find the best candidates with the fastest possible time to hire. If you need to build your team fast, you need the support of TRUSS.
What are the Primary Languages of Kazakhstan?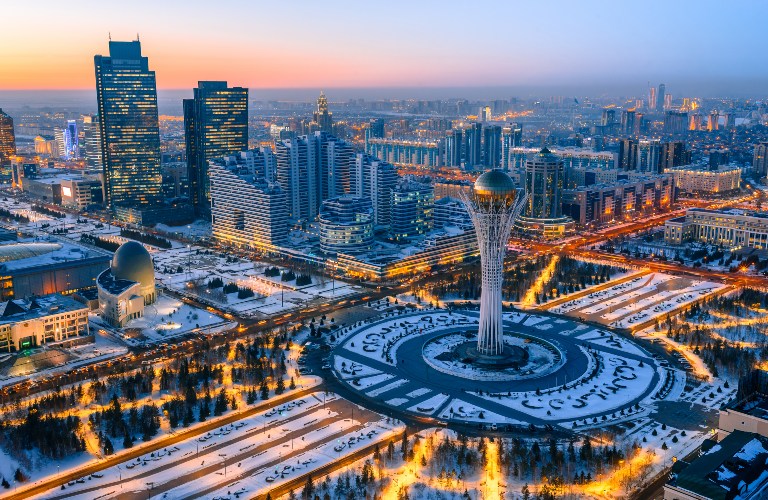 Kazakhstan is another country that has its own language. Kazakh is a Turkic language. Though you will find the majority of Kazakh speakers in the country there are also speaking populations in Russia, China, Turkey, and even Germany. It is an agglutinative language that uses vowel harmony.
Not only is Kazakh spoken across the country but 95% of the population is also fluent in Russian. For some time now, the schools and government have been striving to develop a population that is not just fluent in Kazakh and Russian but also in English as well. More than 15% of the population can speak English according to data and an impressive 22% of the population is trilingual.
As with many countries in Central Asia, there isn't a lot of hard data on these statistics. What we can say is that as we've sourced talent, finding tech talent who speaks English fluently has not been a problem at all in Kazakhstan.
---
Recruitment Agency in Kazakhstan
What Time Zone is Kazakhstan in?
Kazakhstan has two time zones at GMT+5 and GMT+6 which means at most it's 6 hours later there than it is in the U.K. It also means that it's 11 hours later than it is on the East Coast when we are not in daylight savings time, and you have to add another three hours for the West Coast.
Navigating the time zone difference may seem like a difficulty, but in fact, it can be an asset. Not only will asynchronous working strategies minimize any issues, but now you will have a team that can work on software and services while you, your employees, and your clients are asleep. No more paying overtime for overnights or dealing with the dreaded mid-day downtime.
Read More: Kazakhstan Holidays for Employers
Hire in Kazakhstan Today With TRUSS
Need help building a world-class team with Kazakh talent? TRUSS is here to support you. We can provide candidates that are fully vetted to not only have the skills you need but the English-speaking skills that you want. If you want to get started building that team, reach out to us today!