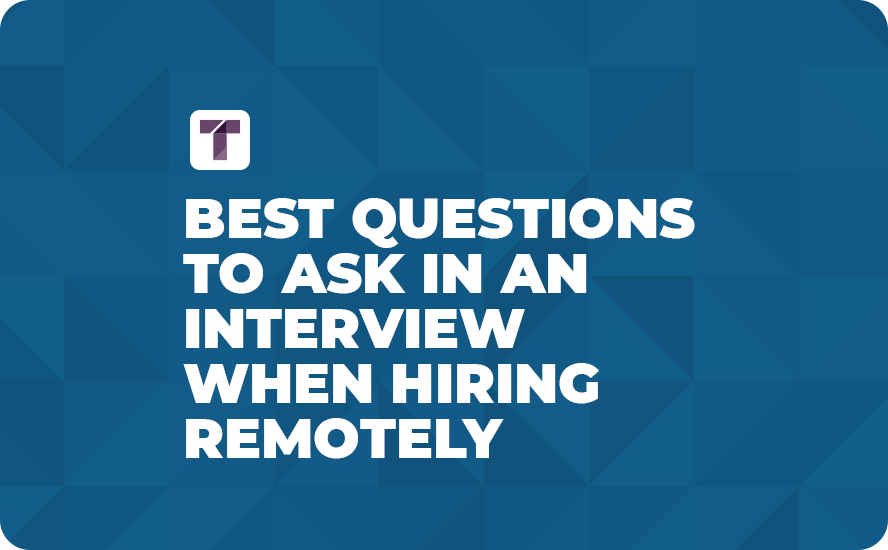 Are you ready to hire international employees? Where are you in the hiring process? Do you need help finding the right international candidates for your business, company, or corporation? Are you ready to interview qualified candidates? TRUSS may be able to help.
We provide an online platform that will help your business find, recruit, hire, and manage employees from Central Asia and Eastern Europe. Businesses that hope to tap into the international talent pool in countries like Uzbekistan, Kazakhstan, and Georgia will find the resources they need with TRUSS on their side. 
TRUSS can help your company in a variety of ways. Companies who have found talented individuals to add to their team and are in the midst of the interview process may ask – what are the best questions to ask in an interview when hiring remotely? Let us help.
---
READ MORE: How To Hire a Remote Team
---
10 Best Interview Questions to Ask Remote Global Employees
The interview process can teach you a lot about potential employees and with an increasingly remote workforce, the questions that you need to ask in the interview are even more important. Questions you may want to ask will vary based on the nature of your business and the industry that you work in – but we think that this list of interview questions for remote global employees will help.
1. Have You Worked Remotely Before?
Prior to the pandemic, most potential employees would have answered no – but with the challenges presented by the pandemic, more than 51% of the workforce has experience working remotely and it is important for employees to understand the challenges that go hand in hand with a remote work environment.
2. What Were Challenges You Faced When Working Remotely?
Work from home has its advantages – but does come with its own set of challengers as well. Ask this question and find out how potential employees may have struggled with working remotely and find out how they found ways to address those challenges and be productive as a part of the team.
3. Why Do You Want to Work From Home?
Remote work can be appealing to many global employees for a lot of reasons. Find out why potential employees prefer remote work and ensure that it is for the right reasons. Ensure that potential employees understand the realities of remote work and how their schedule will work with your company.
4. Have You Worked with a Global Remote Team Before?
Many companies who choose TRUSS to help find global employees have teams distributed across the globe – which presents its own set of challenges. A potential employee who has worked with a distributed team in the past understands that it may not be like an office environment where you can get the answers you need on the spot and you may need to remain fluid in your work.
5. How Do You Prefer to Communicate with a Remote Team?
Communication is key for a workforce that works in different locations and on different schedules. Ask candidates how they prefer to communicate. Do they prefer email? Do they like to use communication platforms like Slack, Zoom, or Microsoft Teams? The answer can help you understand how the candidate handles communication issues and if they are the right fit.
6. How Do You Rate Your Tech Skills?
In a remote workforce that relies on technology, it is important to understand how comfortable potential employees are with technology. Your remote team may not have immediate access to tech support and will need to be able to troubleshoot some of their own tech issues in order to be an effective member of the team.
7. How Do You Stay Focused on Work?
Workers will face distractions no matter where they work – but the distractions are different when you work remotely. You may have children, housework to do, or you may just want to take a break and watch TV. How an employee stays focused on the task at hand and eliminates distractions can provide insight on how they will perform as a remote employee.
8. What Has Been the Most Challenging Project You Have Completed?
Not only can this question help highlight an individual's talent, it can speak to their motivation and ability to accomplish complex tasks. When working remotely, it can be easy to get distracted or lose motivation and with this interview question as a foundation, you can learn more about how a potential employee stays motivated and engaged.
9. How Do You Create Your Work Schedule?
A global workforce means that many of your employees likely work different hours. Find out how and when candidates prefer to create their own work schedule? Do they work better at night? Do they prefer early morning hours? Are they more flexible? Ask this question and find out how potential employees will fit into your workforce.
10. How Do You Relax After Work?
Did you know that 29% of remote workers have been burnt out from work? Working remotely carries additional risk of burnout because of the blurred boundaries between work and home – which makes it important to find ways to get away from work and relax. Ask potential employees how they turn it off at the end of the day and on breaks. Happy, healthy remote employees will be more productive in your workforce.
---
READ MORE: 10 Minute Team Building Activities for Global Teams
---
Why Choose TRUSS to Hire Global Remote Employees?
A global workforce means a remote workforce for most companies, corporations, and businesses. If you hope to tap into the global talent pool in regions like Central Asia and Eastern Europe, TRUSS can help you do it. We have a global team that can help you find and recruit talented individuals for your company and we can help you manage hiring, payroll, scheduling, and much more. TRUSS can function as the employer of record in foreign countries to ensure that your company remains compliant with local labor laws.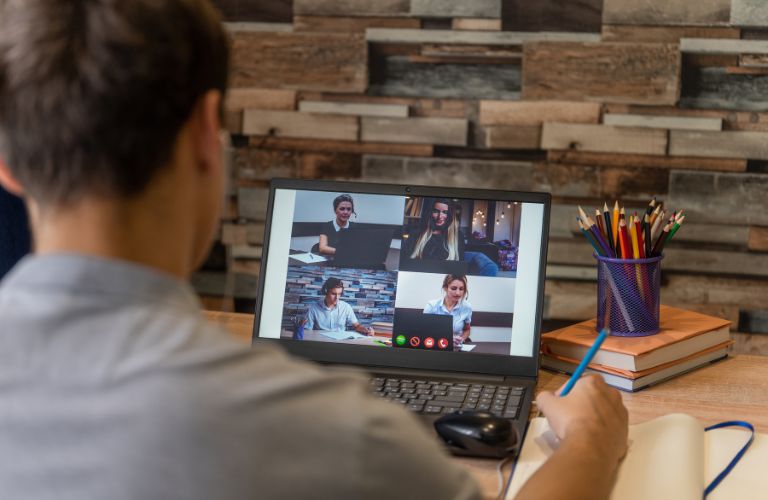 ---
READ MORE: Onboarding Best Practices for a Global Team
---
Are you ready to interview and hire international talent? Learn more about the best questions to ask in an interview when hiring remotely with this quick list created by TRUSS. Contact TRUSS today to learn more about our platform and prices!