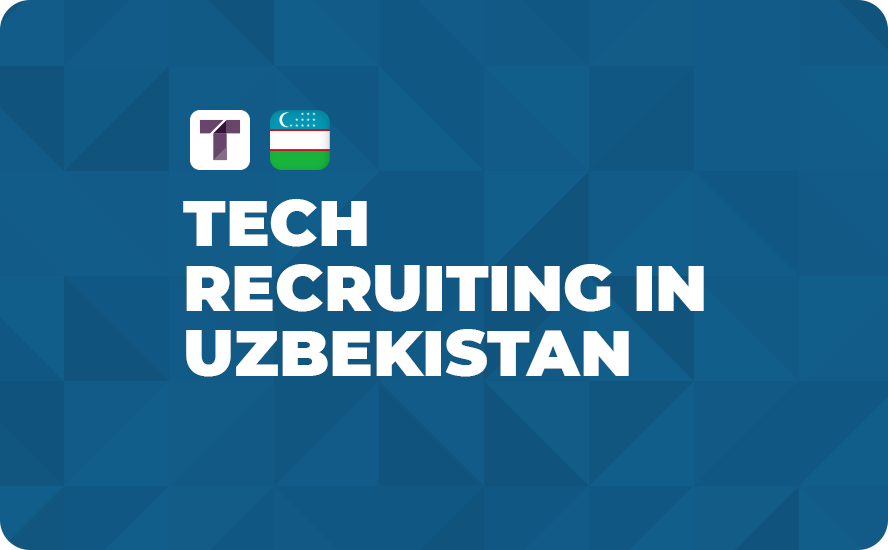 Hiring, especially in tech, is far different than it was just a few years ago. People want to work remotely, there is a talent shortage, and no one knows where they are going to find their next hire. This has led many to look overseas and places like Uzbekistan are emerging markets full of opportunity. If you are contemplating tech recruiting in Uzbekistan, then TRUSS is ready to provide you with a guide.
Make Hiring in Uzbekistan Easy?
Hiring in another country, including Uzbekistan, involves spending months navigating the local legal system, setting up an entity so you can legally hire, and ultimately spending thousands of dollars on the venture to begin with. In short, it's possible but tedious, time-consuming, and expensive. We're here to tell you that there is a better way where you get to have your Uzbek hire, save money, and get started right away.
What is an Employer of Record?
An employer of record is your ticket to making hiring easy. Basically, they act as the employer of the employee from a legal standpoint. This means an employer of record handles payroll, compliance, and general HR management.
However, they are still your employees from a management standpoint. This means they report to you, work for you at your discretion, and the choice to continue employment or terminate lies with you assuming you follow all the employment laws and regulations in the employee's country.
When it comes to Central Asia, and specifically Uzbekistan, TRUSS can be your employer of record. We have our own proprietary HR platform that makes the management of your team easy and we have decades of experience working in the region. It's time to build yourself a world-class team, and Uzbekistan is a great place to start!
Read More: Get a Lower Employer Tax Rate in Uzbekistan
How Do You Find Hires in Uzbekistan?
You don't have to lift a finger to find great talent in Uzbekistan. We have a hiring team that's local to the area. This means we can find the best Uzbekistan talent both easier and faster than competing EoR services.
Of course, this is still your team. We will put the best candidates in front of you after our own vetting process and give you the chance to make the final decision. Let us get to work building your global team.
What if You Already Have a Candidate in Uzbekistan?
Do you already know who you want to hire? Perhaps you've worked with them before with a previous job or are already working with them as a contractor. That's great! We can help you formalize the relationship without you having to go through all the work of setting up an entity yourself.
Read More: Why Hire Full-time Global Employees vs Contractors?
Hire in Uzbekistan Today With TRUSS
If you are looking to build that global world-class team, then look no further than TRUSS. We can get you started today whether you have Uzbek hires in mind or if you want us to help you build that team. Not only can we help you hire in Uzbekistan, but we are also up and running in Georgia and Kazakhstan as well with more entities planned in Central Asia in the near future. Reach out to TRUSS today!
---