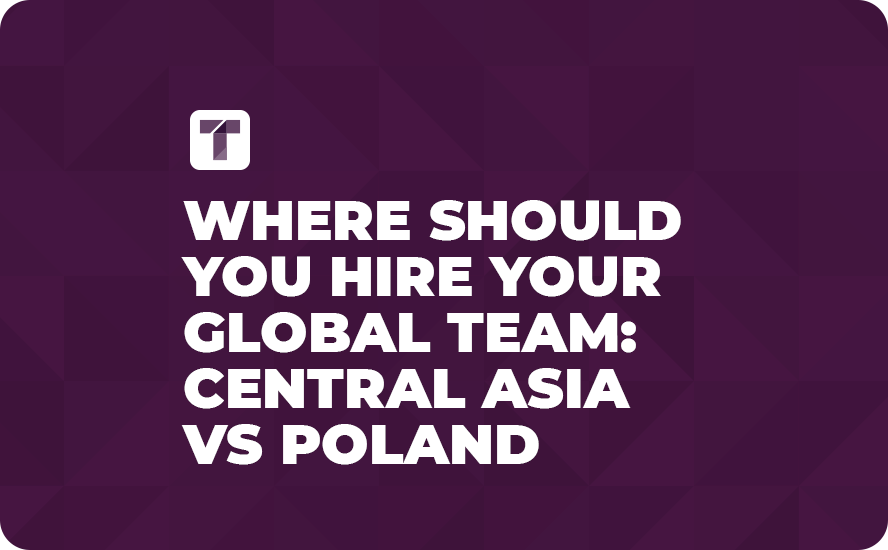 Growing a team is hard. It's not just hard because of the talent shortage, the price of talent, or the time to hire. It's hard because there is a world of choices you have to make before you can even begin the hiring process. Quite literally, in fact, when you start to consider global remote hiring as an option.
Growing your team globally is a smart move, especially if you are a start-up that is struggling to grow or even a large company that needs to online a lot of people quickly. One of the countries that is getting a lot of attention in the global talent market lately is Poland, but at TRUSS, we are here to tell you that there is a better option with Central Asia.
Price of Hiring: Central Asia vs Poland
Many of these decisions don't necessarily come down to price, but that's where they often start, and Poland right now is actually a bit of a premium market. You are likely to spend more for developers in Poland than in most other common go-to countries for remote hires including Mexico and India.
The current median wage for remote developers is about $74,000 according to recent statistics. Our numbers from Central Asia have shown a median wage of much closer to $40,000. That makes hiring Polish developers nearly double the price of their Central Asian counterparts.
---
How Do You Make a Distributed Team Work?
Language Barrier: Central Asia vs Poland
People are always concerned about the language barrier whenever hiring globally. It's an understandable concern, but one that you don't have to worry about in Central Asia. Anecdotally, it hasn't been a problem at all for our hiring team to find candidates that speak and understand English with great proficiency. Some of the official stats that we do have to agree with that point as well.
In the country of Georgia, 85% speak and understand English. You can compare that against Poland where the number of English speakers is 37%. In Kazakhstan, not only is the proliferation of English high, but 22% of the population is trilingual in Kazakh, English, and Russian.
Time Zones: Central Asia vs Poland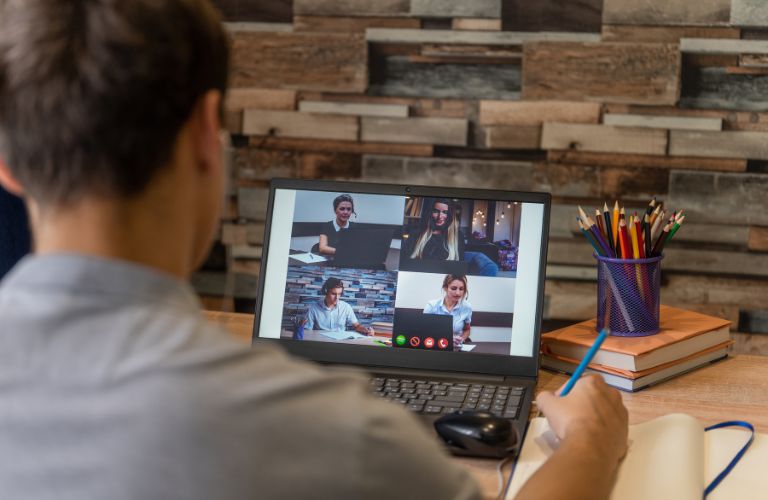 Many people turn to Latin America in the hopes that the time zones will be consistent enough to make it a non-issue. Though that is largely the case, you are going to pay more and have greater difficulty with the language barrier. You may also be missing out on a key advantage.
Read More: Where Should You Hire Your Global Team: Central Asia vs Latin America?
Poland and Central Asia have very similar time zones. As an example, the country of Georgia is only 2 hours ahead of Poland. This means that whether you hire in Central Asia or Poland, the average employee will have some overlap time with our hours but will largely be working through our night time. That is not a bad thing, though. With your dev team working at night, your product can undergo updates and changes during off hours for your regular staff or clients. On top of that, at least in Central Asia, many are willing to work our hours as well.
Does Central Asia Have a Talent Shortage?
Central Asia doesn't always have all the stats you might want. Even that salary estimate is based on our own internal estimates as the numbers out there are fuzzy at best. Why is that? It's because Central Asia is a vastly underutilized market. So underutilized, that they don't have a talent shortage right now when it comes to developers, they have a talent surplus.
Not only does this make it easier to find the best candidates, but it also cuts down your time to hire. We have to rely on anecdotal numbers again, but we've had time to hire figures as low as 10 days.
How to Hire in Central Asia With TRUSS
Did we manage to convince you of the value of hiring in Central Asia? That's great! The founders of TRUSS have been using talent out of Central Asia for decades. How are you going to hire though? That's where we come in. We already have entities in place that can officially hire for you so that you don't have to worry about all the setup costs and navigating local laws. On top of that, we have a hiring team that's local to the area which enables them to find the ideal candidates quickly.
Want to build your global team? Let TRUSS help you do that today! Reach out to us and we will get started building your new team immediately. We may even have vetted developers that are ready to get started right now.