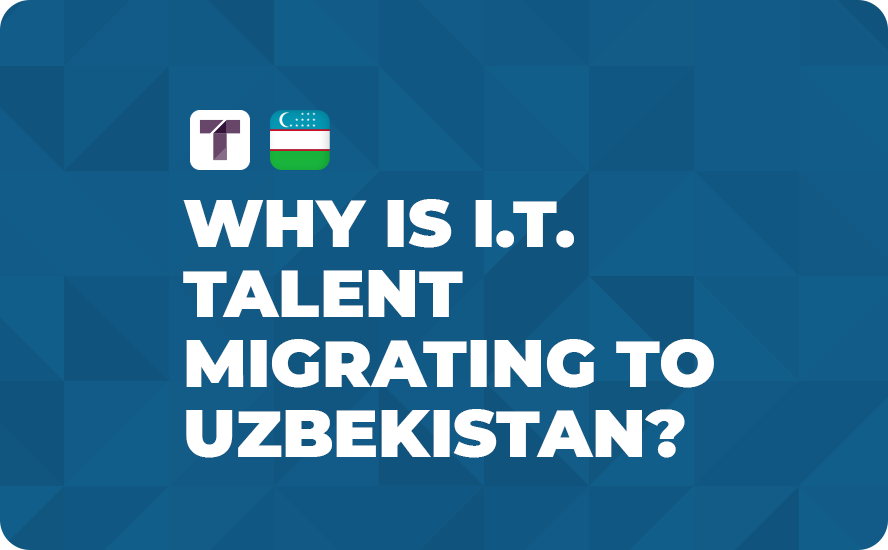 Uzbekistan is quickly turning into an IT hotspot. The Uzbek government has put a lot of emphasis and financial backing behind turning the ancient stop of the Silk Road into a bastion for a blossoming IT economy. Recently, there has been a rush in IT talent migration throughout Eurasia, but why is IT talent migrating to Uzbekistan specifically? With recent events in Russia and Ukraine, many IT professionals are seeking a change in scenery, but let's explore why they are choosing Uzbekistan. Why might this be important to you? Well, if you want to grow a global team, you'll want to pick the right country or countries to grow that team, and at Truss, we firmly believe that Uzbekistan is one you need to consider, now more than ever.
Is Now the Time to Invest in an Uzbek Workforce?
If you have been considering growing a global team, and really you should be, then you should get to this growing team of talent in Uzbekistan before everyone else does. The hiring has already begun, and that's why Truss had the foresight to build an entity and enable hiring in Uzbekistan near the beginning of 2022. We expected an IT boom there. The economy was ripe for it, they had the people, and we knew it would prove to be a great market for top talent.
Now that equation has changed a little bit. The events in Eurasia have driven even more IT professionals to the country, and Uzbekistan is welcoming them with open arms. If you were wondering if it was the right time to invest in a global workforce in Uzbekistan, that answer is yes, yes, a thousand (or even a few thousand) times yes.
---
The Best Productivity Apps for Remote Workers
How Many Have Migrated to Uzbekistan in 2022?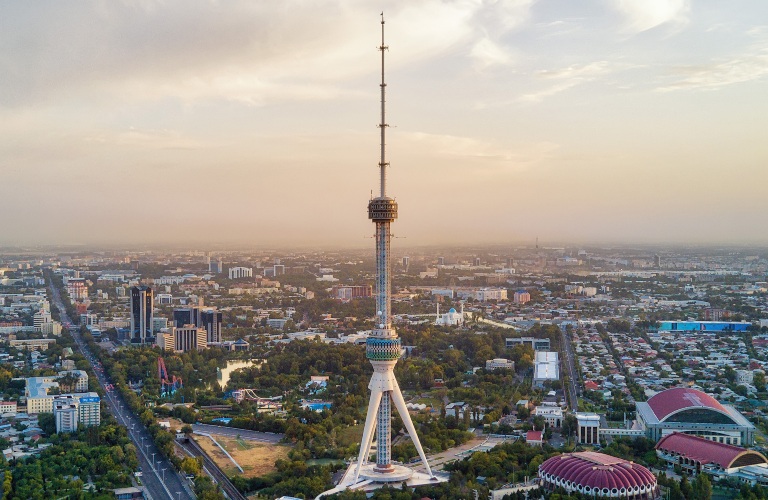 The number is growing every day, but the latest numbers show that over 3,000 IT specialists have migrated to Uzbekistan in 2022, and we anticipate that it's only the start. Beginning on April 1st of 2022, the Uzbekistan government is issuing a special IT-Visa. This Visa allows qualifying IT professionals can take advantage of these Visas that last for 3 years and provide the right to tacit extension (that means automatic extension for those not in the know).
Why are these Visas important? They give migrants already in Uzbekistan and those yet to come the ability to get a permanent residence, education, medical services, and more. You don't just want a global team, you want a happy global team.
Read More: Top 5 Benefits Asked For by Remote Employees
What is the IT Park?
There are a lot of things that are going right for the growing IT field in Uzbekistan, and one of them is the IT Park. Their slogan is "START local & GO global." The IT Park facility located in Tashkent is quickly becoming an IT center for Uzbekistan, and the IT Park is at its heart.
Currently, over 550 companies operate out of the IT Park, and we anticipate that number to only rise as the Uzbekistan government continues towards its goal of $1 billion in IT exports by 2028. You could be a part of that increase.
TLDR; How Can Truss Help?
We get it, you're time is precious, and you wanted to skip past all the wonderful things we wrote above to get to the heart of the matter. How can we help? Creating a global workforce without a partner is hard. Believe us, we've not only done it, but we've written at length about it here, here, here, and even here. You can partner with us, we can become your employer of record in Uzbekistan (or any one of the other fine countries that we work with). Start hiring today instead of several months, thousands of dollars, and miles of paperwork from now.
---