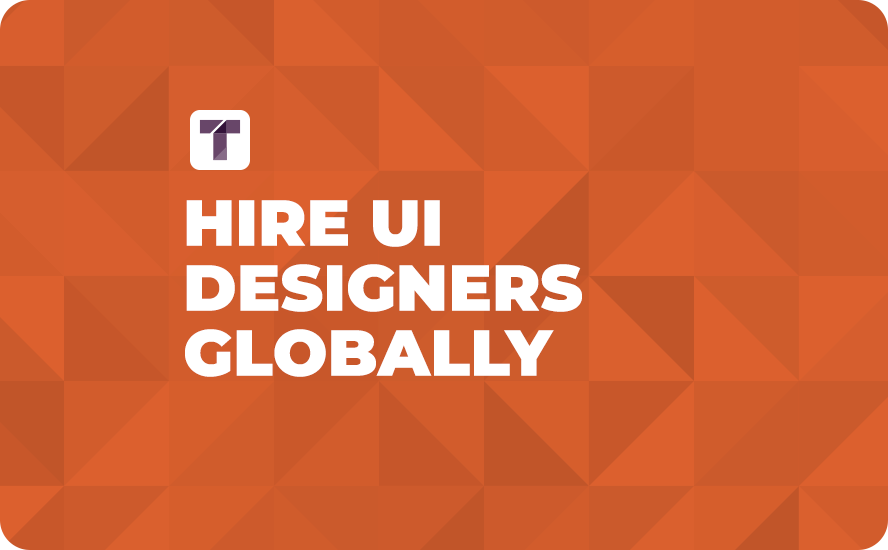 Are you expanding the development team at your tech company? Are you looking for talented User Interface (UI) designers to add to your team? Are you struggling to find the right fit here in the United States? TRUSS can help you and your company hire UI designers globally. 
The cost of labor continues to rise each year in the United States – which means many companies are looking outward to the rest of the world to find talent for their teams. A remote workforce makes it even simpler to integrate talented team members from across the globe and the tech industry provides the perfect opportunity for companies to add global remote employees to their teams.
We know that you may not know where to start and we can help at TRUSS. TRUSS provides companies with an innovative platform to help you find, recruit, hire, and manage tech employees, developers, and designers from Central Asia. We can help you find talented UI designers in Central Asian countries that include – Georgia, Kazakhstan, Uzbekistan, and more.
Contact TRUSS for more information on our platform, services, and prices!
---
READ MORE: What Are the Best Regions to Build Your Global Remote Team?
---
What Skills Should a UI Designer Have?
Before you start searching the globe for a talented UI designer for your tech company, it is important to know what to look for and TRUSS can help. UI designers are responsible for the graphics and front-end interface of a website, application, or device that the end user interacts with. Elements that are implemented by a UI designer include buttons, menus, breadcrumbs, progress bars, and much more.
Here are the skills that a talented UI designer should have to add to your company, business, or corporation.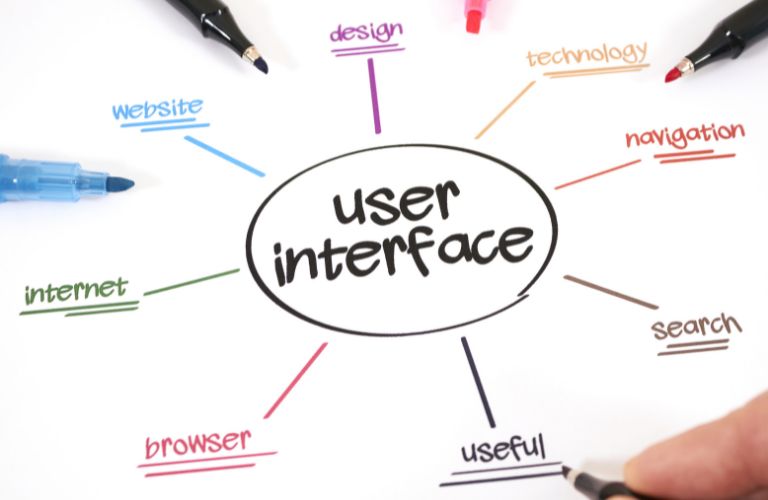 Understanding of the User Experience – The first skill that any UI or UX designer needs to have is an understanding of the user and the user experience. A better understanding of what users like and dislike will help UI designers create elements that better fit those needs.
Collaboration and Communication – UI designers are responsible for just one aspect of a website or application and it is vital for a good designer or developer to communicate and collaborate with the rest of the team. User interface designers will often work closely with UX designers, use the same code and elements to create a functional design.
Technical Skills – To be able to create a functional and attractive front-end user interface, a talented UI designer must have the right technical skills. UI design tools that a good designer should be proficient with include Sketch, Firma, InVision, Balsamiq, Axure, and Adobe XD.
Color Theory – Color choice and color palettes are a key element of any website or application design and a UI designer needs to have an understanding of how color selection can apply to function, style, and brand identity.
Typography – The text used by a website or application is an important aspect of the user interface. More than 90% of the information on the internet is text and the choices made with typography can mean the difference between a good and bad user interface.
Design Patterns – User interface design patterns can help solve common design problems for websites and applications. A greater understanding of common design patterns, design elements, and how they work together will save time and allow the team to put more focus on user problems.
---
READ MORE: What Is the Time to Hire in Central Asia? 
---
Why Hire UI Designers in Central Asia?
Information Technology (IT) and a global remote workforce drive economic growth and countries in Central Asia – like Kazakhstan, Uzbekistan, Kyrgyzstan, and Georgia are emerging economies on the world market. Financial and human investments in the region have created a growth economy for tech companies and made tech-related fields like software development, UI design, and more desirable for potential employees. Central Asian countries continue to unlock potential in the tech industry and drive toward $1 billion in IT exports.
The growth of the IT industry in Central Asia is just one reason why companies should look for talent in the region. There is no language barrier for companies who hire in Central Asia, the cost for talent is lower than in the United States, attrition rates are low, the time to hire is faster, and the people will add to your company culture. TRUSS can help you find tech talent in Central Asia.
---
READ MORE: How Much Does it Cost to Hire Remote Web Developers?
---
How Can TRUSS Help Hire UI Designers in Central Asia?
The founders of TRUSS have found that Central Asia is a hotbed for tech talent and has operated in the area for more than a decade. We understand the quality of talent available in the region and we believe that Central Asia presents an incredible opportunity for companies, corporations, and businesses that want to add premier talent across the globe.
TRUSS employs a local team in Central Asia that can recruit and hire talent in Georgia, Uzbekistan, and Kazakhstan. We will help you find the best talent to meet your specifications and reduce the time to hire to as little as 10 days for select positions. TRUSS will function as your employer of record in Central Asia to ensure you are compliant with local labor laws and will help you manage onboarding, payroll, paid time off, and more for your remote global team.
Contact TRUSS today to hire UI designers globally!